You can find the latest release notes in reverse chronological order here. This is a good way to see the detailed descriptions of new features, enhancements, and bug fixes.
October 31, 2023
Hey @everyone ,
I'm super excited to announce that **ComfyUI **is now live on Think Diffusion.
So, what's ComfyUI?
It's an innovative UI composed of nodes—either prebuilt or custom—and "noodles" that connect them into a workflow. Think of custom nodes as equivalent to extensions in the A1111 ecosystem.
What sets ComfyUI apart is its killer feature: once you've crafted a workflow you love, you can save it to reload later or share it with others.
What's more, these workflows can be easily loaded by dragging and dropping an image, that was outputted by Comfy workflow, onto the UI or loading a JSON file.
Plus, ComfyUI is fully compatible with both SD1.5 and SDXL models.
Preloaded custom nodes:
We took a little longer than anticipated to roll this out, as we've been focused on ensuring the most popular custom nodes are preloaded and work flawlessly whenever you load custom workflows that require them.
Persistent custom nodes:
Install custom nodes once, and they'll stay accessible across different machines. To clarify, install once, and they'll be there the next time you boot up another machine, no need to re-install each time.
Also, of course any models you download through ComfyUI Manager or the file browser will also be saved to your account.
(Note for non-TD-Pro members: Your files and settings will be cleared after 72 hours of inactivity.)
Quick UI restart
Installed a custom node that needs a system reboot? We've got you. Hit the "Restart UI" button to quickly get ComfyUI restarted and your new nodes live. No hassle.
Getting started:
For a comprehensive guide on how to use ComfyUI, check out this recent tutorial playlist: https://www.youtube.com/playlist?list=PLIF38owJLhR1EGDY4kOnsEnMyolZgza1x
Some of our favorite ComfyUI workflows right now: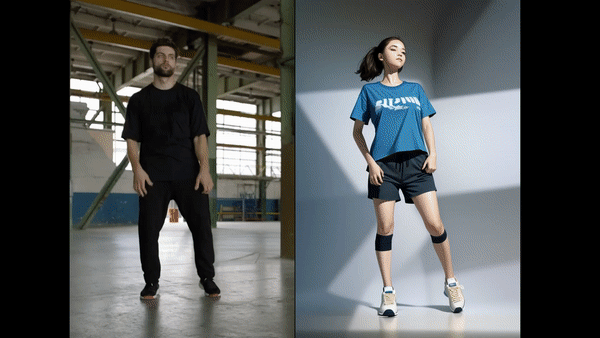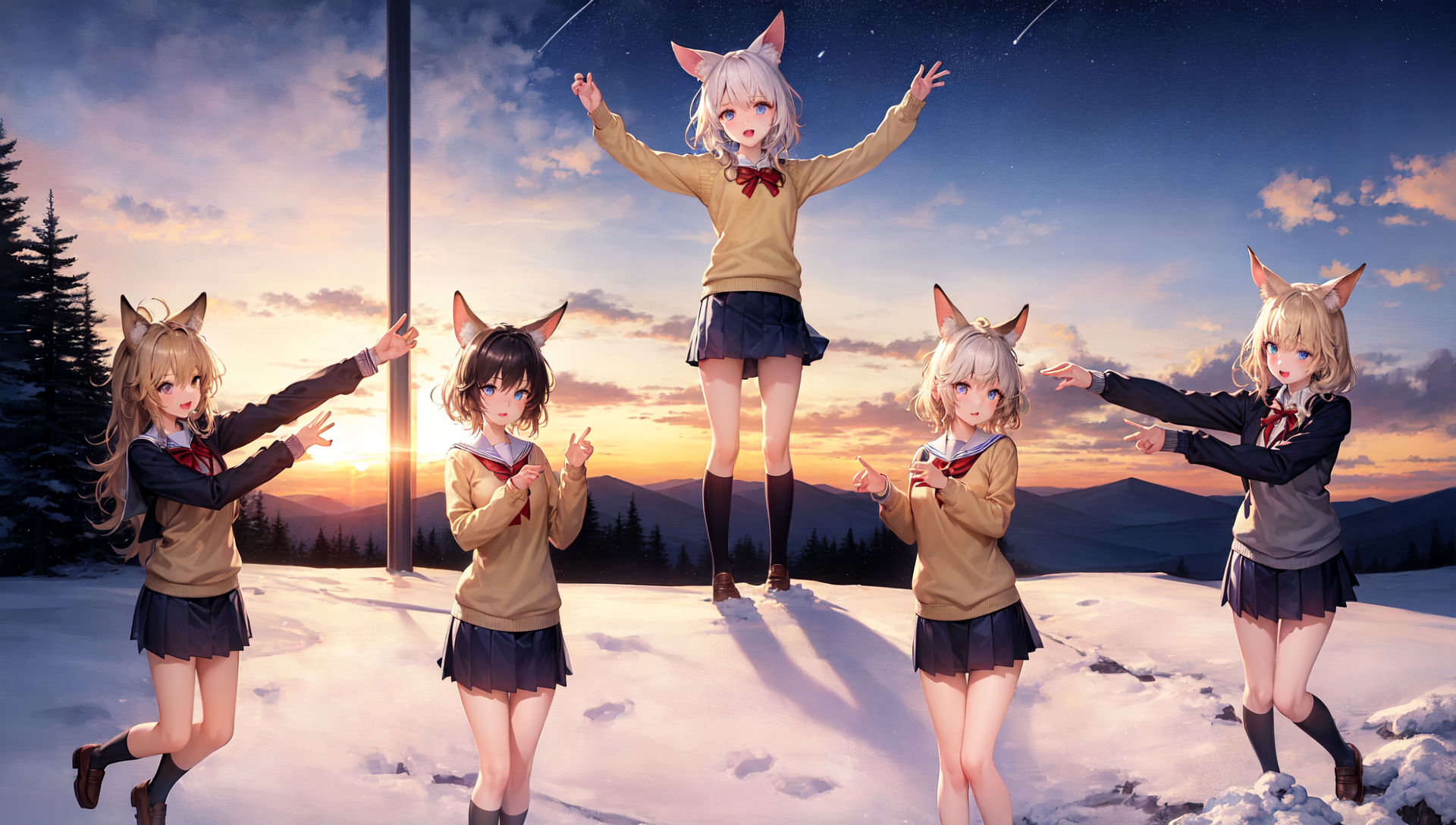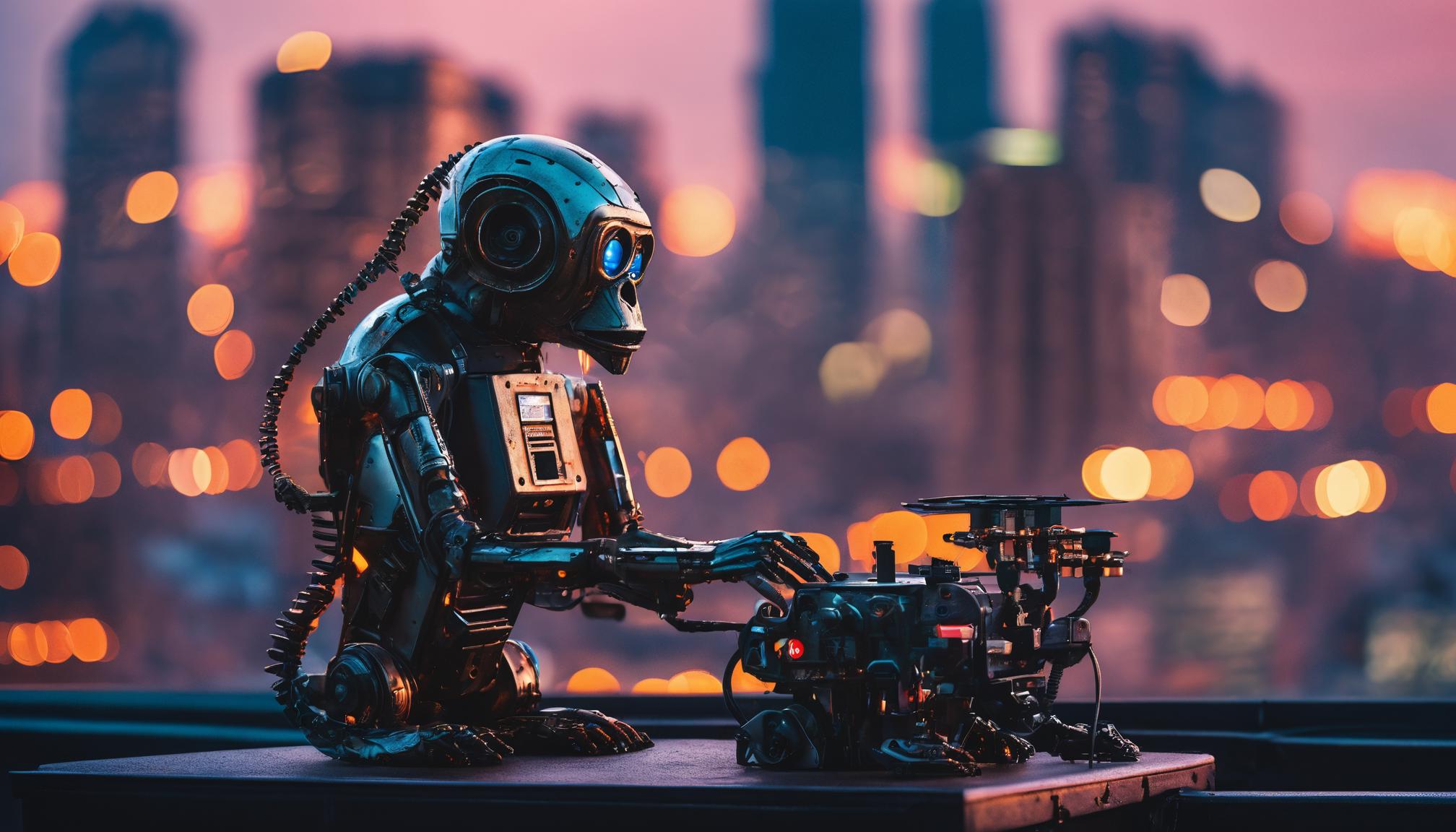 Cheers and happy noodling!
October 21, 2023
As avid users of stable diffusion, we've struggled to find a go-to model that's great at photorealism and also versatile enough to generate high-quality images across a variety of styles and subjects without needing to be prompting geniuses. So, we set an ambitious target to build our own: ThinkDiffusionXL (TDXL).
The work:
Data source: TDXL is trained on over 10,000 diverse images that span photorealism, digital art, anime, and more. The smallest resolution in our dataset is 1365x2048, but many images go up to resolutions as high as 4622x6753. In total, our dataset takes up 42GB.
Training: With 1.8 million steps, we've put in the work. For comparison, Juggernaut is at 600k steps and RealVisXL is at 348k steps.
Hand-captioned images: Each image is carefully captioned by hand, enhancing the model's ability to generate accurate and high-quality results from minimal prompts.
NSFW capabilities: TDXL includes over 1,000 tastefully curated NSFW images.
Our thoughts:
Detail and quality: Most XL models in the Realistic category suffer from poor detail, especially in the background and even in basic features like eyes, teeth, and skin. We believe TDXL outperforms in these areas due to its large, high-quality dataset. For comparison, Juggernaut has about half the image material, and RealVisXL has only 1,700 images. Ultimately, TDXL simply possesses much more "knowledge".
Less-Bias: We made sure to use an equal number of images for each style, gender, etc. Other models we tested over the past few months had some kind of bias, sometimes it was bias toward portrait shots, gender bias, certain ethnicities, etc. For instance, Juggernaut has a bias in the Close-Up area, and the Cinematic Light is quite dominant in that model. RealVisXL also has a bias towards Portrait shots. On the other hand, TDXL gives you what you want: Landscape, Midshot, Full Body, Close-Up, Portrait, Sideview, Backview, Action Shots, Cinematic...whatever you want without always being pushed in a certain direction due to a bias.
Versatile base: Because of its large balanced quality dataset, TDXL is versatile to serve as a base model for future trainings. You can create new finetunes in entirely different directions, add LoRAs to fill in missing concepts, or do additional trainings with more balanced quality data.
The above is what we aimed and hoped for. Based on our latest tests, we're super happy with what we've done. But you be the judge :slight_smile: but please be gentle haha. We worked super hard on this and we know as always that there's still room for improvements and future updates.
please leave a review on Reddit and Civitai if you're happy with it, this will encourage us to create more and improve on it.
Of course, you can find ThinkDiffusionXL preloaded on all SDXL capable machines such as A1111 RAPID and TURBO machines and Fooocus.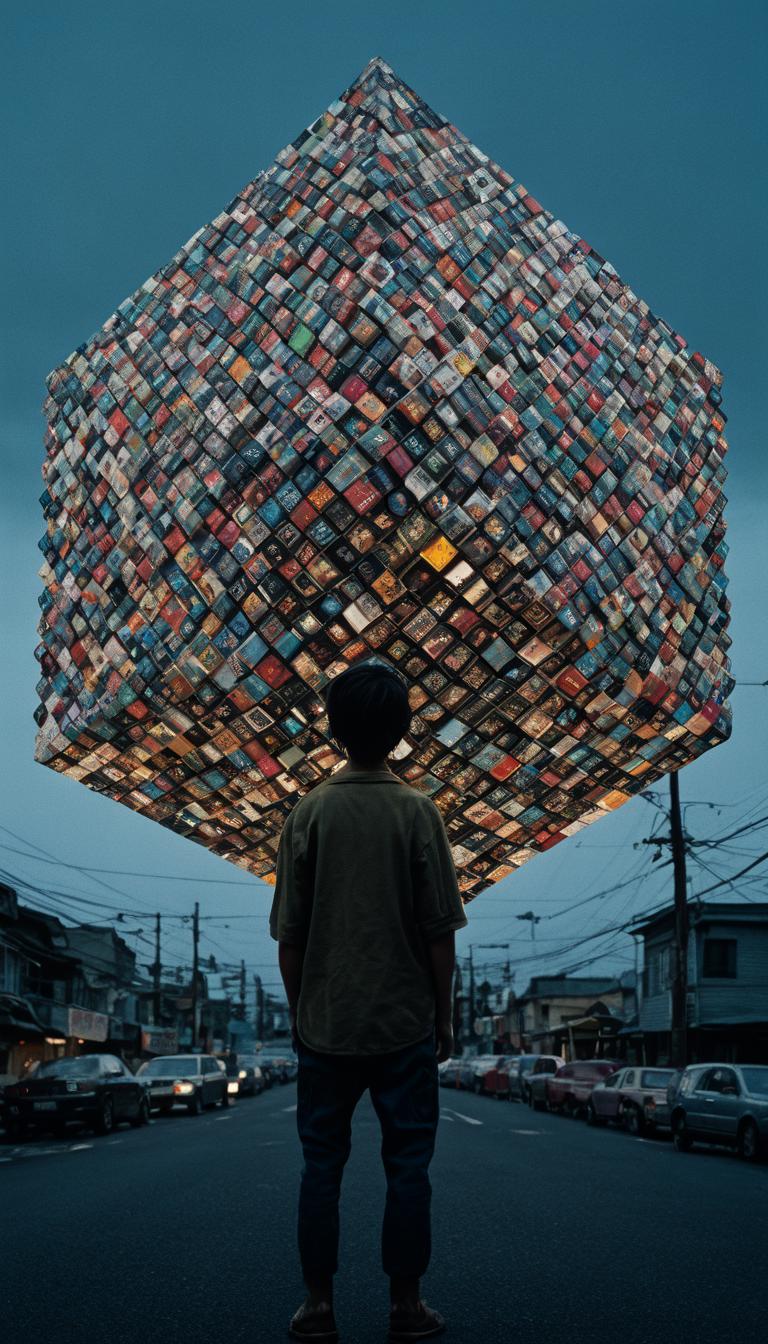 October 18, 2023
Quick update:
We've phased out the A1111 v1.5 machines as they're now obsolete. These were the only machines that initially supported Temporal-Kit and Infinite Zoom.
However, we've now pre-installed Temporal-Kit and Infinite Zoom on the A1111 v1.6 machines. As a result, the RAPID and TURBO machines running A1111 v1.6 are now your go-to options for everything related to SD1.5, SDXL, ControlNet SDXL, and popular extensions like:
ADetailer
AnimateDiff
ControlNet
Deforum
Faceswap ReActor
Infinite Zoom
Inpaint Anything
Loopback Wave
Openpose Editor
Regional Prompter
SadTalker
Temporal-Kit
Ultimate SD Upscale
Wav2Lip Studio
We'll also update the FAST machines to run A1111 v1.6 shortly.
Stay tuned for an exciting announcement later this week about a project we've been diligently working on for months.
Lastly, mark your calendars for next week. We'll be releasing ComfyUI on ThinkDiffusion, complete with personalized persistent extensions/custom nodes. This means any custom nodes you install will be there the next time you launch ComfyUI!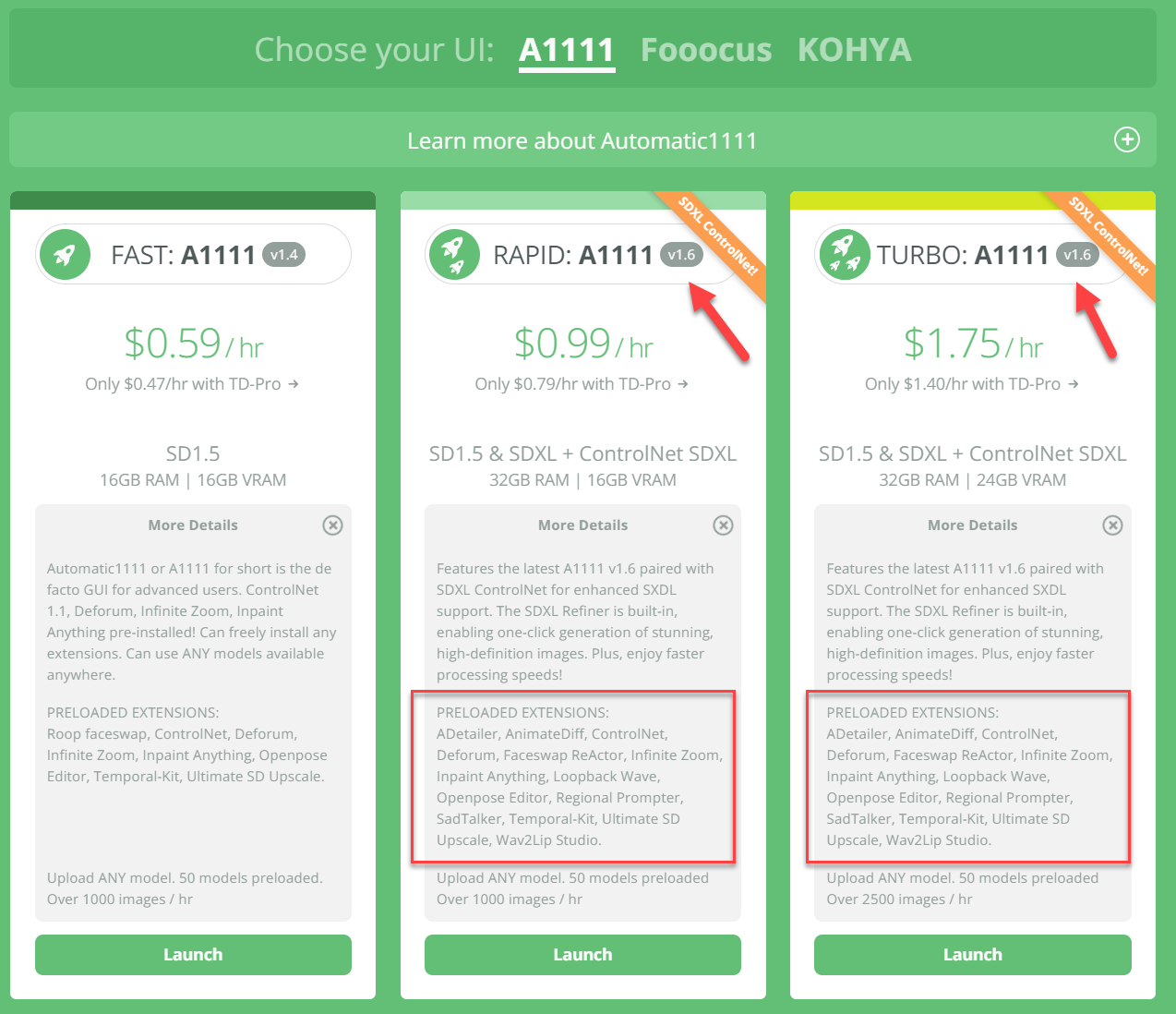 October 9, 2023
@everyone
Fooocus is live. What is Fooocus? It's a quick, simplified UI to have fun with SDXL models and LoRA's. Minimal prompting and configurations needed. Just type in something you want to generate, and there you go.
We have preloaded some of the most popular SDXL models. (Let us know your favorite SDXL models and we can preload them)
You can upload any of the popular LoRA's to the fooocus/models/loras folder to have a play.
This is a decent intro guide to Fooocus, obviously you can skip the installation steps if you're using ThinkDiffusion. https://www.youtube.com/watch?v=zIhODzEVZqg Up next is ComfyUI. We're testing it internally right now, we expect to release this sometime next week!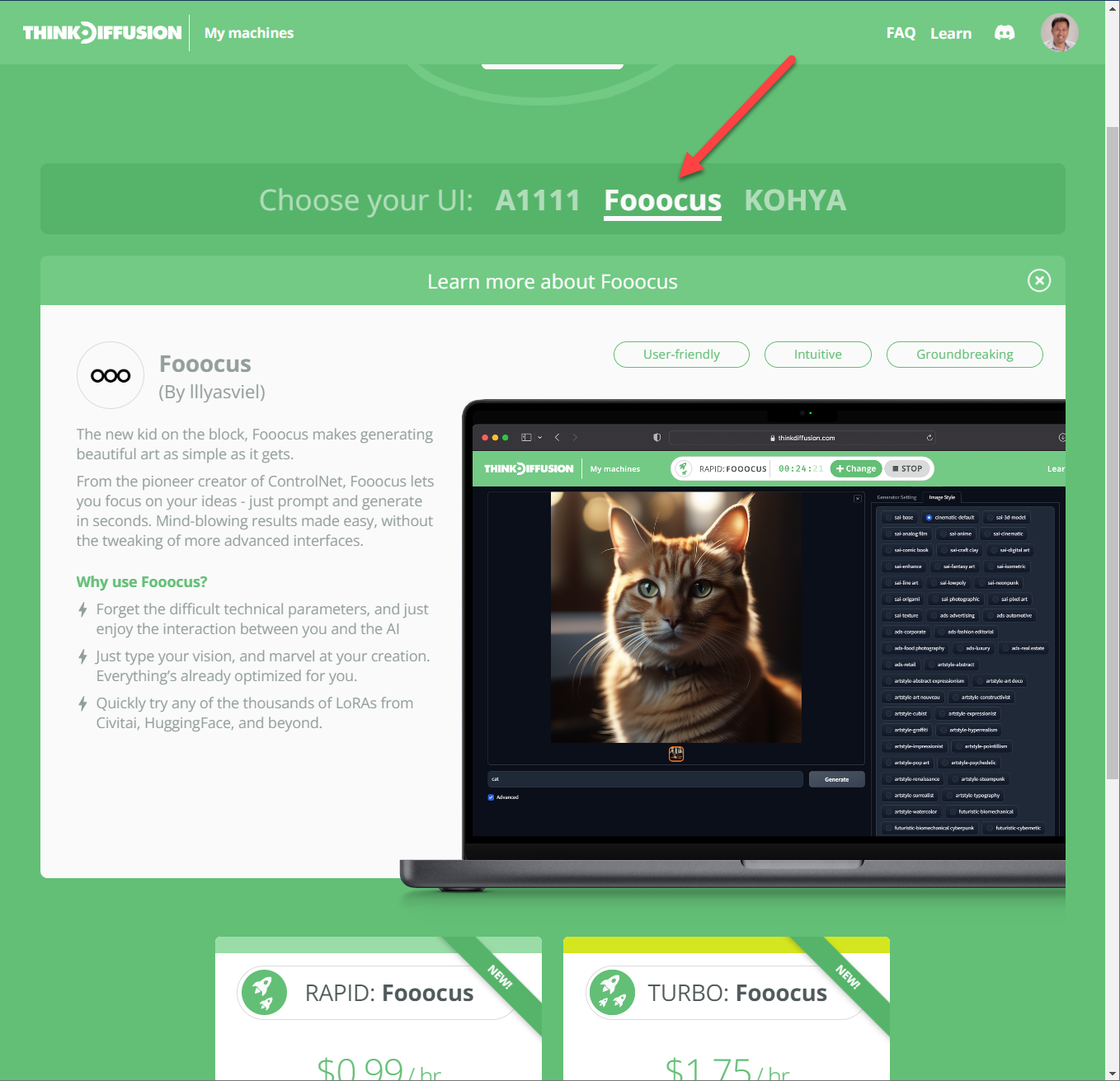 October 6, 2023
@everyone
Live on A1111 v1.6 machines is this amazing extension called Wav2Lip Studio.
It's an all-in-one solution:
*Just choose a video, a speech audio file, and a face pic.
The extension will generate a lip-sync video with the face swapped! *
Features:
Generate face swap video.
Add your own audio/speech or create an audio via text.
Lip sync with high precision.
Video Quality Enhancement.
Video Post Processing.
Upscaling & Resizing.
Get Started Usage Guide:
Choose a video (mp4) with a face in it. Make sure that every single frame of the video has a face else the process will fail.
Face Swap - choose the image of the face you want to swap with the face in the video. (Face Index: if there are multiple faces in the image, you can choose the face you want to swap with the face in the video. 0 is the first face from left to right.)
Audio - either generate an audio file using the text Prompt field or simply upload an audio file into the Speech field
Then Click Generate!
Dive deeper here: https://github.com/numz/sd-wav2lip-uhq
Shoutout to @orangenluv_01247 for the feature request ⁠https://discord.com/channels/1102237470457864282/1158372343517814865/1158372343517814865
Cheers
October 5, 2023
@everyone
It's October, so we are launching a new competition. The recent trending topic on Reddit is hidden text and images using ControlNet QR Code monster, so that will be the new competition (see the image below as an example). If you're unsure on how to create them, then feel free to check out this guide https://learn.thinkdiffusion.com/hidden-faces-and-text-with-control-net-qr-code-monster/
We are giving away free credits to the top 3 images created, as voted for by the ThinkDiffusion team so get creative and show us what you can create!
To enter, you can simply upload your image to the following channel ⁠🖼-creative-corner
Get creating and we can't wait to see what everybody comes up with...!
Prize Structure - 3 Winners
1st place - $100 in ThinkDiffusion credits
2nd place - $50 in ThinkDiffusion credits
3rd place - $25 in ThinkDiffusion credits
Official Rules:
Participants must submit their entries in this discord channel - ⁠🖼-creative-corner
Submissions cannot contain any sexual, explicit, or otherwise any inappropriate imagery. Any submissions violating these constraints will be removed immediately from Discord
Participants must be 18 years and older. Void where prohibited or restricted by law.
There is no limit to how many images you submit
Submission deadline is 31st October 2023 at 16:00 UTC
The winning images will be voted for by the management team at ThinkDiffusion
Winners will be announced on Wednesday, November 1st, 2023 at 17:00 UTC
October 1, 2023
Hey all,
The Roop faceswap extension has been retired, but we've rolled out an even better alternative: ReActor. You'll find it on both A1111 v1.5 and A1111 v1.6 machines. Here's what's cool about it:
Blazing fast and precise.
Supports multiple faces.
Features gender and age detection.
Option to retain the original image before the swap.
Integrated face restoration post-swap.
Inbuilt image upscaling after the swap.
Dive deeper here: https://github.com/Gourieff/sd-webui-reactor
We've also made minor updates including tweaks to default settings for A1111 v1.5 and A1111 v1.6. Existing users? We suggest jumping on these new defaults to ensure compatibility. Quick tip: to access the latest defaults, remove the config.json and ui-config.json files from your a1111/configs directory. Restart your machine, and you'll have the updated files in place. How-to guide here: https://learn.thinkdiffusion.com/thinkdiffusion-faqs/#how-to-always-have-the-latest-default-settings
Note: Before deleting, consider saving copies of config.json and ui-config.json files to backup any customized settings.
A heads-up: A1111 v1.6 machines are more optimized and bug-free compared to v1.5. The only reason to use v1.5 machines is for TemporalKit and InfiniteZoom (which are not yet available on v1.6 machines).
Lastly: Exciting updates are on the horizon! We're gearing up to introduce a next-gen file browser with zero machine time costs. A new membership tier for Think Diffusion enthusiasts coming. Plus, keep an eye out for even more cost-effective machine pricing options soon!
Cheers!
September 16, 2023
@everyone
Check out these two cool extensions that are now preinstalled.
Regional Prompter:
This extension allows us to divide an image-to-be into separate regions and provide individual prompts for each, granting more control over our output compositions. It's available on A1111 v1.5 and v1.6 machines. For a tutorial, check out: https://www.youtube.com/watch?v=WwATqUp5gBc
AnimateDiff:
This extension enables you to create short, smooth, and high-quality animations using txt2img or img2img. It's incredibly easy to use and is now added to A1111 v1.6 machines.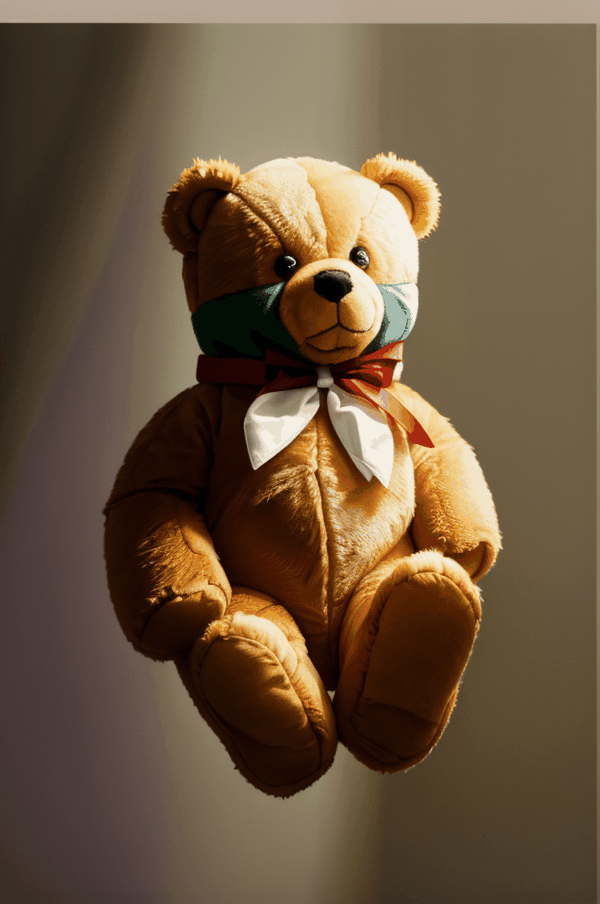 Getting Started with AnimateDiff:
Important: Enable Pad prompt/negative prompt to be the same length and Batch cond/uncond, then click 'Apply settings' in the Settings tab. This step is crucial to prevent generating unrelated GIFs.

Alternatively and recommended, delete your config.json and ui-config.json files in the a1111/configs folder, then stop and start a new machine to generate new config files with optimized defaults. Quick visual guide here: https://learn.thinkdiffusion.com/thinkdiffusion-faqs/#how-to-always-have-the-latest-default-settings
Navigate to txt2img for txt2gif or img2img for img2gif.
Select an SD1.5 checkpoint, input prompts, and configure image dimensions. To generate multiple GIFs, change the batch number instead of batch size.
Enable the AnimateDiff extension, configure parameters, and click 'Generate'.
-- Motion module: Choose mm_sd_v15_v2.ckpt which is the latest/best model
-- Number of frames: Best results with 16 frames.
-- Frames per second: For a 2-second GIF, set to 8 FPS.
-- Loop number: Set to 0 for endless looping.
-- See outputs in a1111/outputs/AnimateDiff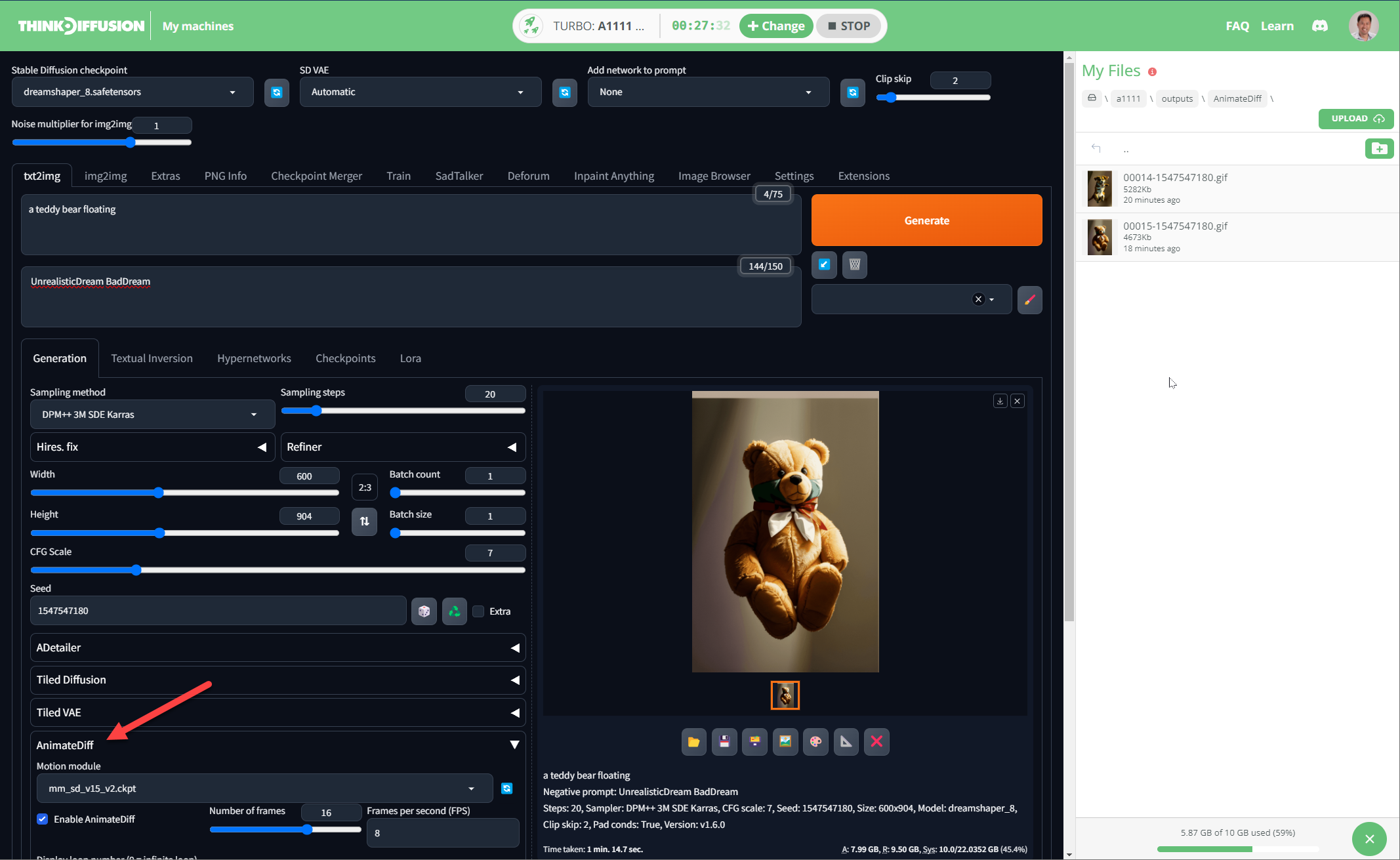 Note: The first GIF generation will take up to 3 minutes on a Turbo machine as the models load into memory. Subsequent generations will take less than 30 seconds for a 2-second GIF!
Kohya Tutorial
For those looking to DIY your own SDXL LoRAs, don't miss our comprehensive, step-by-step guide. Dive in here: https://learn.thinkdiffusion.com/creating-sdxl-lora-models-on-kohya/
Cheers!
September 14, 2023
Kohya is Now Live! Eager to train your very own SDXL models or craft custom SDXL LoRAs? Say hello to Kohya—a dedicated UI that is focused on helping you create your own models and LoRAs.
It supports training for both SD1.5 as well as SDXL!
The most popular use case is to create SDXL LoRAs for specific characters or styles that are missing in the base SDXL model.
Get ready for our step-by-step tutorial, dropping in 24 hours. Until then, check out this existing tutorial - https://www.youtube.com/watch?v=d4QJg4YPm1c(installation steps not needed on Think Diffusion).
(pssst, Subscribe to https://learn.thinkdiffusion.com/ to get notified whenever a new tutorial drops)

September 12, 2023
Hello TD Friends (@everyone), just a quick announcement...
Wildcards Manager Extension
As requested by @alex, we are happy to announce that addition of the Wildcards Manager extension to our A1111 Rapid and Turbo machines. This extension makes it super easy to apply structured randomization and combinational logic to your prompts. I wish I knew about this before but am glad I have it moving foward.
For new users, they Extension will be disabled by default.
NOTE Existing users will have the extension by default. You can disable by going to the Extensions tab, unchecking sd-dynamic-prompts, and clicking Apply and restart UI
To add your own wildcards file, add it to the new \a1111\extensions\wildcards\ folder
TIP Don't forget to click the Refresh wildcards button under the Collection actions section for your file to appear so that you can select it and edit it.
Check out their Tutorial to find out more on how to use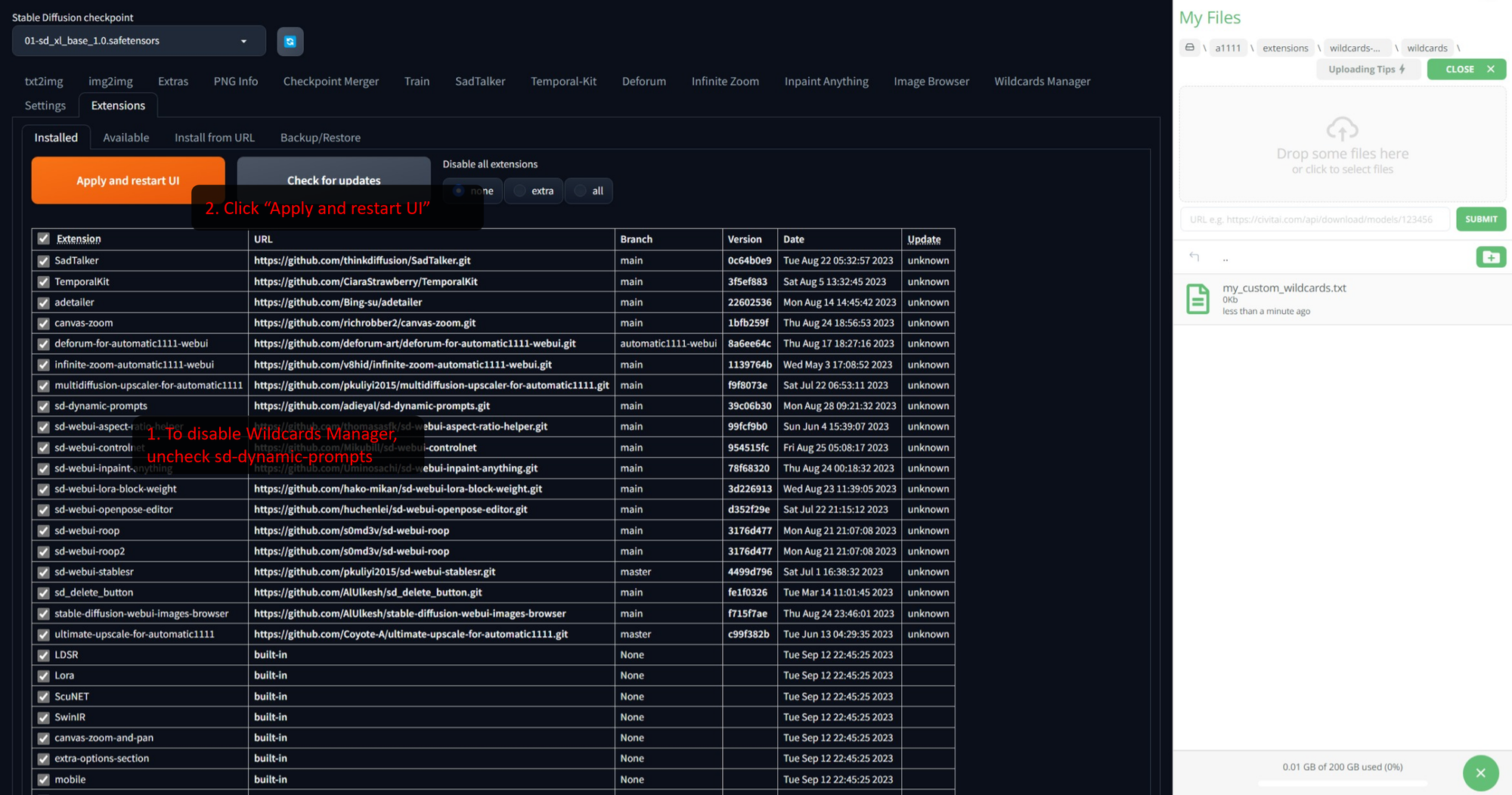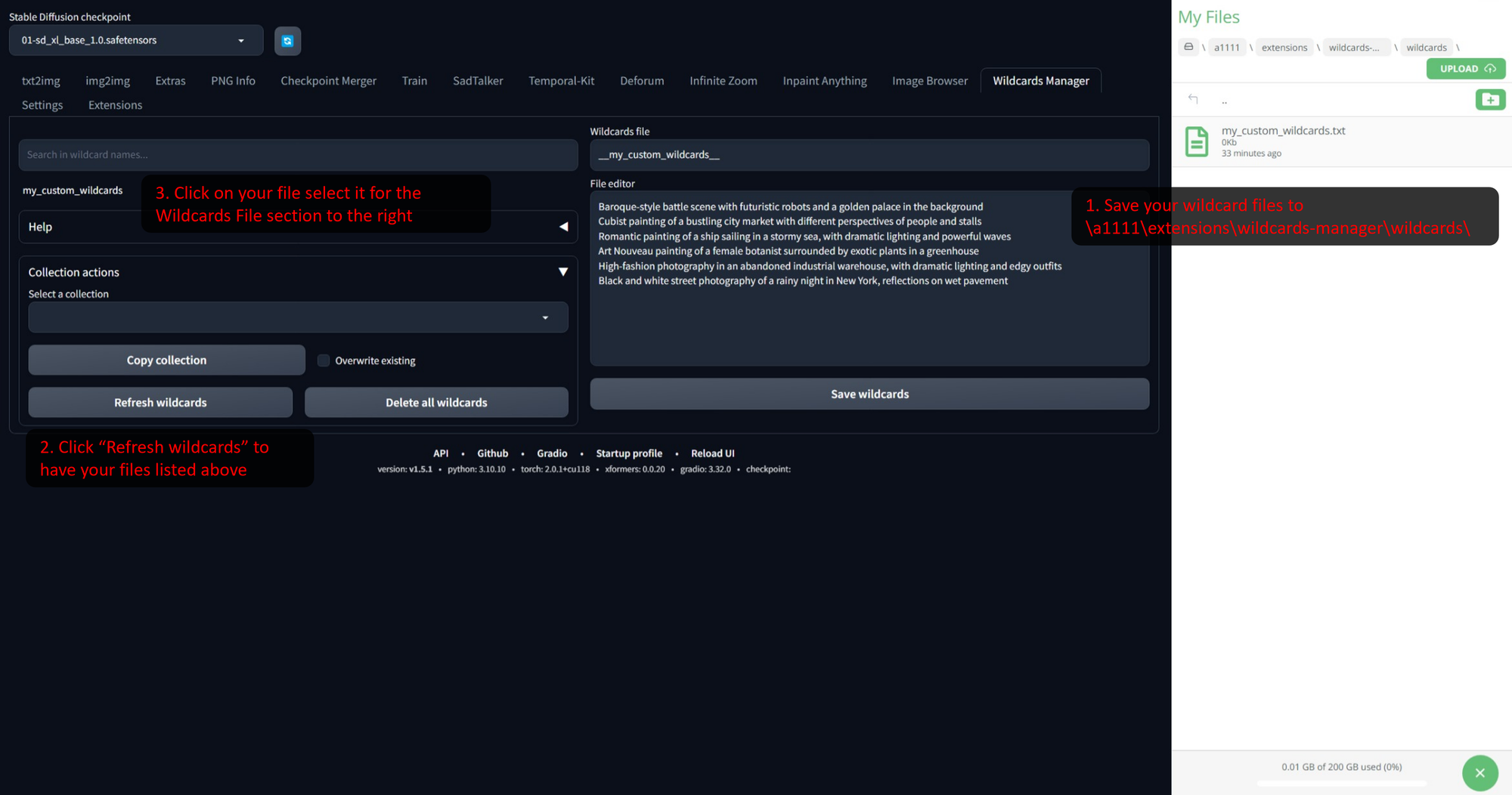 Coming Soon: Kohya
We're expecting to release Kohya end of this week. For those who haven't heard of Kohya, it's the go-to for model creators, providing a dedicated UI focused on allowing you to quickly train and fine-tune your own models, Loras and Textual Inversions. (edited)
September 5, 2023
Exciting update today!
We've added two new machines that come pre-loaded with the latest Automatic1111 (version 1.6) and an updated ControlNet that supports SDXL models—complete with an additional 32 ControlNet models.
What's New:
The built-in Refiner support will make for more beautiful images with more details all in one Generate click.
You'll notice quicker generation times, especially when you use Refiner.
Styles management is updated, allowing for easier editing.
For a more in-depth look, watch this video: https://youtu.be/1Ldc5kZKKFw?si=WsLHc8Uz-2LHay7c&t=99 (you obviously can skip the install steps)
Curious about how to make the most of the new SDXL ControlNets? Here's a tutorial to get you started: https://youtu.be/gkkfdWukb5I?si=-2SWJLMNyI4iO7IQ
One last thing: these two new machines currently lack support for InfiniteZoom and TemporalKit due to compatibility issues. You can see which extensions are pre-installed directly on the machine cards.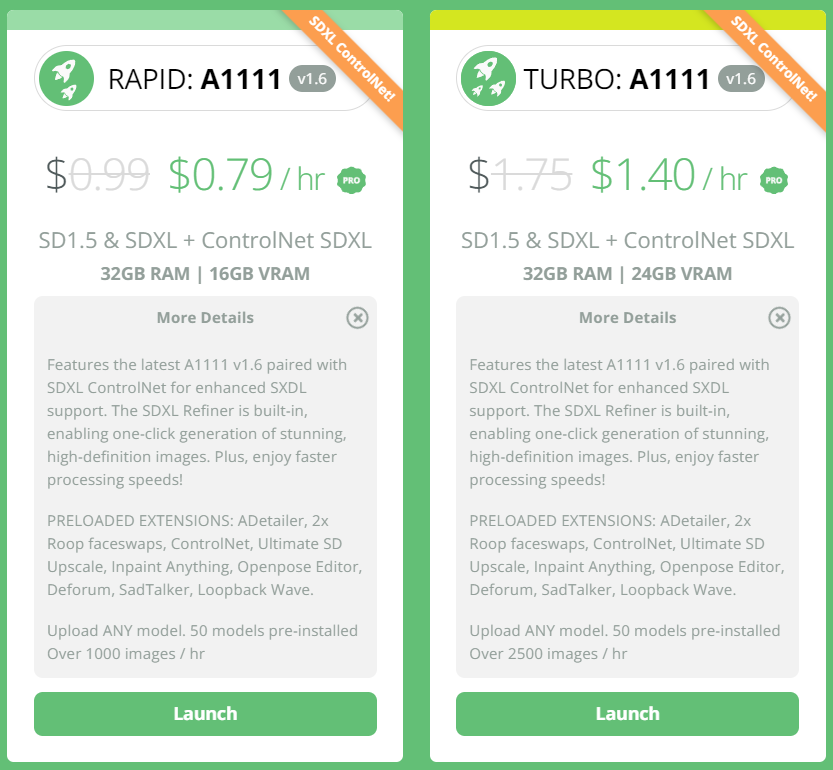 cheers!
August 26, 2023
We've just upped our capacity again and have squashed the out of capacity issue for good at least for a while!
We're aware of intermittent 404 error caused by delayed DNS replication from our hosting service. The issue typically lasts only a few minutes and occurs a few times in a day. Rest assured, this issue has moved to the top of our priority list. If you happen to unluckily encounter this hiccup, try refreshing your browser or launching a new machine.
New Features on Think Diffusion (TD)
We've added these to the A1111 SDXL RAPID & TURBO machines.
Loopback Wave: This feature is in the img2Img Script section and allows you to create mesmerizing videos with a stable-to-dynamic visual flow. Check out the example video attached for a glimpse! To get started, simply input a few prompts, adjust some settings, and hit "Generate." (Shoutout to @Robertobs15k#2352 for requesting this!)
See the guide here: https://rentry.co/sd-loopback-wave. Also see the attached params and prompts to quickly get started. We will have a more user friendly guide coming soon.
2. Aspect Ratio Helper: This nifty extension ensures your image retains its aspect ratio when you're changing resolutions. (Shoutout to @.bjhoneycutt for letting us know about this extension and the Delete Button below!)
3. Delete Button: Tidy up your workspace with a new big red 'X' button. It's located right below image previews, making it easier than ever to remove any unwanted images.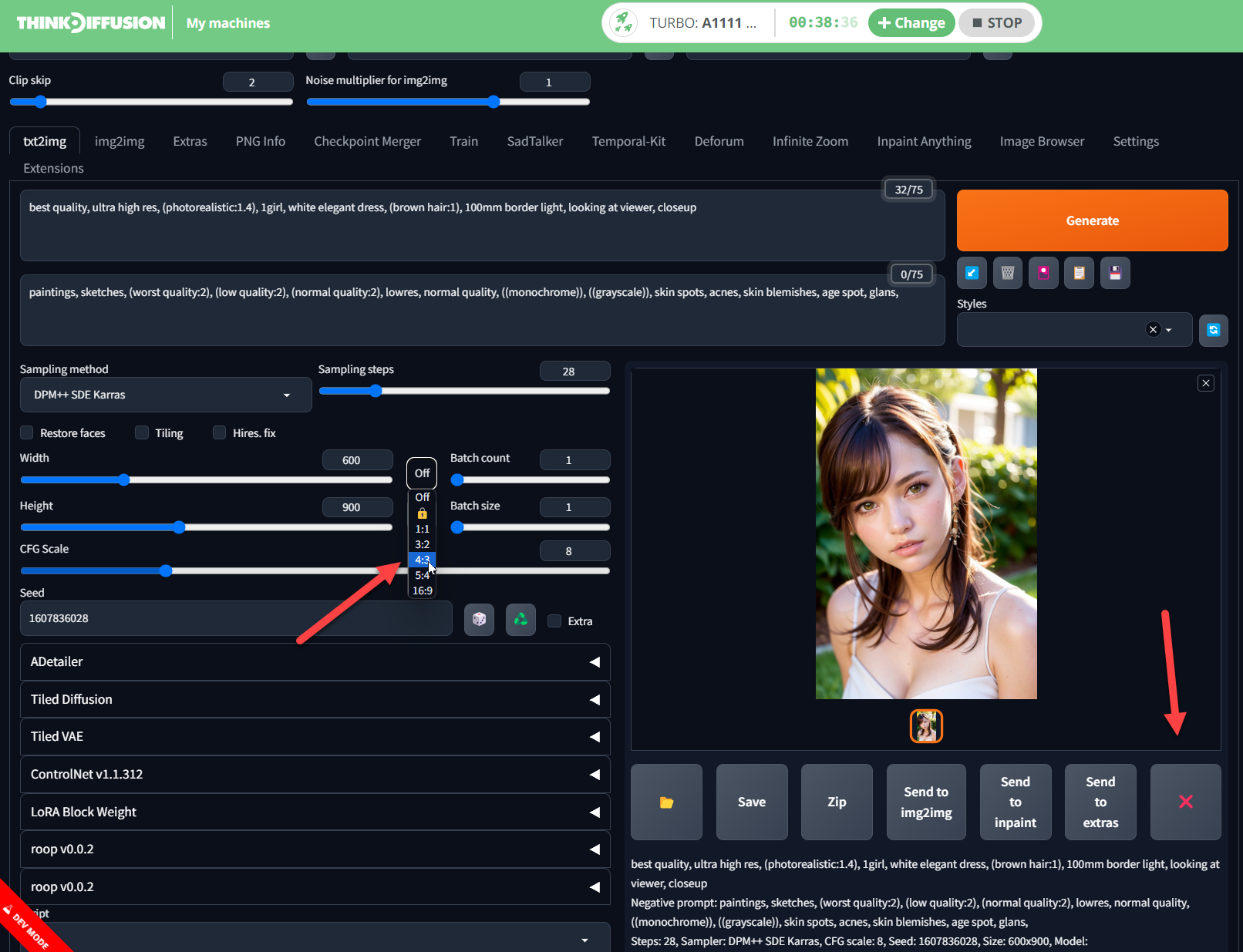 We've also revamped the 'Change Session' modal to include essential additional details, making the interface more intuitive and user-friendly. (Shoutout to @.musicmaestro for giving us detailed feedback on how to improve this)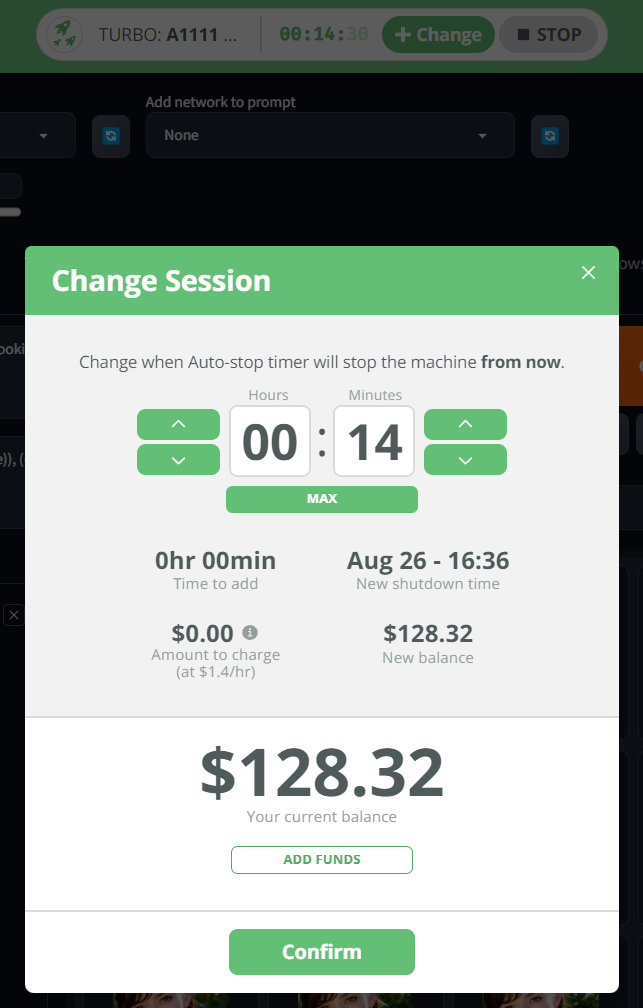 cheers!
August 24, 2023
Welcome to ThinkDiffusion's 2nd Deforum video competition!
We are giving away free credits to the top 3 videos created using Deforum. This will be a themed competition based on music! The idea is to take an existing famous music video and turn it into something really cool! You could take Michael Jackson's iconic Thriller video, Miley Cyrus's wrecking ball or any other video that takes your fancy! The video length can be whatever you choose, so there is no need to knock out a 4min video!
To enter, you can simply upload your Deforum video to the following channel ⁠ ⁠📹-deforum-competition
Get creating and we can't wait to see what everybody comes up with...!
Prize Structure - 3 Winners
1st place - $100 in ThinkDiffusion credits
2nd place - $50 in ThinkDiffusion credits
3rd place - $25 in ThinkDiffusion credits
Official Rules
Participants must submit their entries in this discord channel ⁠📹-deforum-competition
Submissions cannot contain any sexual, explicit, or otherwise any inappropriate imagery. Any submissions violating these constraints will be removed immediately from Discord
Participants must be 18 years and older. Void where prohibited or restricted by law.
There is no limit to how many videos you submit
Submission deadline is September 16th, 2023 at 16:00 UTC
The winning videos will be voted for by the management team at ThinkDiffusion
Winner will be announced on Sunday, September 17th, 2023 at 17:00 UTC
August 22, 2023
The long-awaited update is here: SadTalker extension is now live on A1111 Turbo & Rapid machines!
For the uninitiated, SadTalker is an extraordinary extension allowing you to generate a talking head video from just a single input image and an audio file. That's all you need!
(We've also rolled out backend improvements to enhance stability.)
August 19, 2023
We have an update today that we're thrilled about and frankly quite relieved about, one that will let us sleep a bit more soundly at night :)
A nagging issue affecting a few of TD's power users who have thousands of files has been causing the file browser to sometimes fail and restart. Well, we've solved it! Now our file browser is rock-solid and as agile as a racecar. Expect faster loading, zippier zip files, and rapid downloads. You can have roughly 100K – yes, 100,000 – files before noticing any slowdown.
Since we've been growing in the past weeks, some of you have run into our capacity limits. No longer! We've doubled our capacity, so those pesky unable-to-start-a-machine issues are going to be history for a while.
With these backend improvements squared away, we're now freed up and can tackle some of the things we've been eager to do for a while. In the next couple of weeks, here's what you can expect:
An independent file browser where you can organize your files without incurring machine time!
The latest SD.Next supporting both SDXL and SD1.5.
The latest InvokeAI also supporting both SDXL and SD1.5.
A top secret UI that we're super excited about (stay tuned for details).
And of course we will continue to stream in improvements and smaller features like how we always do, namely scripts, Loopback Wave, Wildcards, SadTalker, etc.
cheers
August 16, 2023
Just now, we rolled out a few updates for A1111 RAPID & TURBO (SDXL capable machines)
If you've been having fun doing face-swaps with roop, well now you can have double the fun! There's now 2 roop extensions so you can do 2 faceswaps in the same picture simultaneously! See this tutorial from Sebastian Kamph @aneki here on how to use it https://www.youtube.com/watch?v=bjGM_fwg9_c
We enabled the Noise multiplier for img2img so that it can go down to 0 instead of previously being restricted to a minimum of 0.5. The higher the value of this parameter the more it increases the amount of noise which increases details in images. However, for Deforum this causes flicker. Now you can experiment with this value being low or 0 to decrease flickering in your Deforum videos. Chat with@.thelegendaddy in #📹-deforum channel to learn more.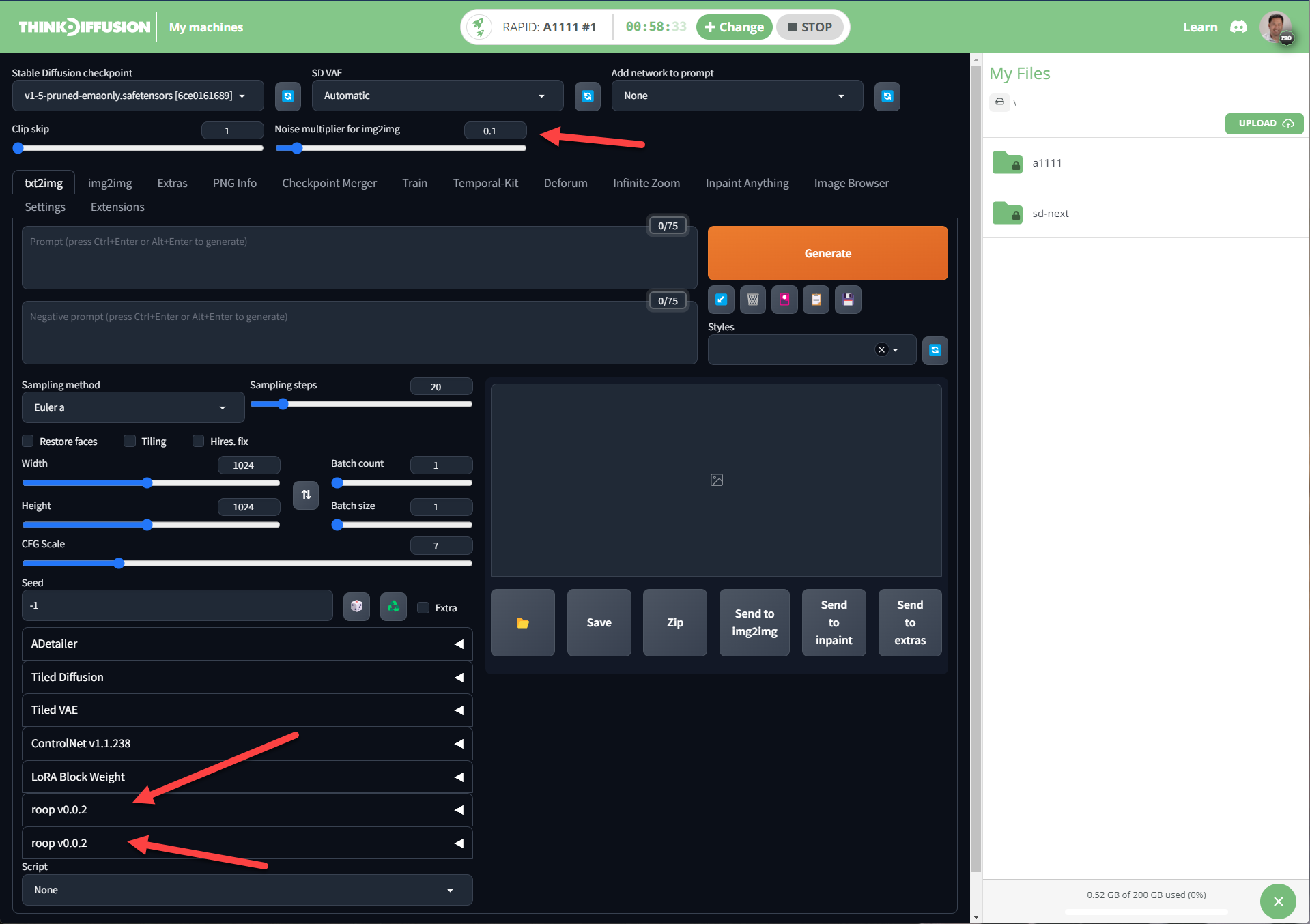 We also added the Add network to prompt shortcut on top for your convenience since it's used pretty often.
If you want the latest default settings, you'll need to delete your config.json file in the a1111\configs folder. Then start a new machine, the new default config.json file will be created for you. https://learn.thinkdiffusion.com/thinkdiffusion-faqs/#how-to-always-have-the-latest-default-settings
OR update your Settings>User interface>Quicksettings list , then click Apply settings, then Reload UI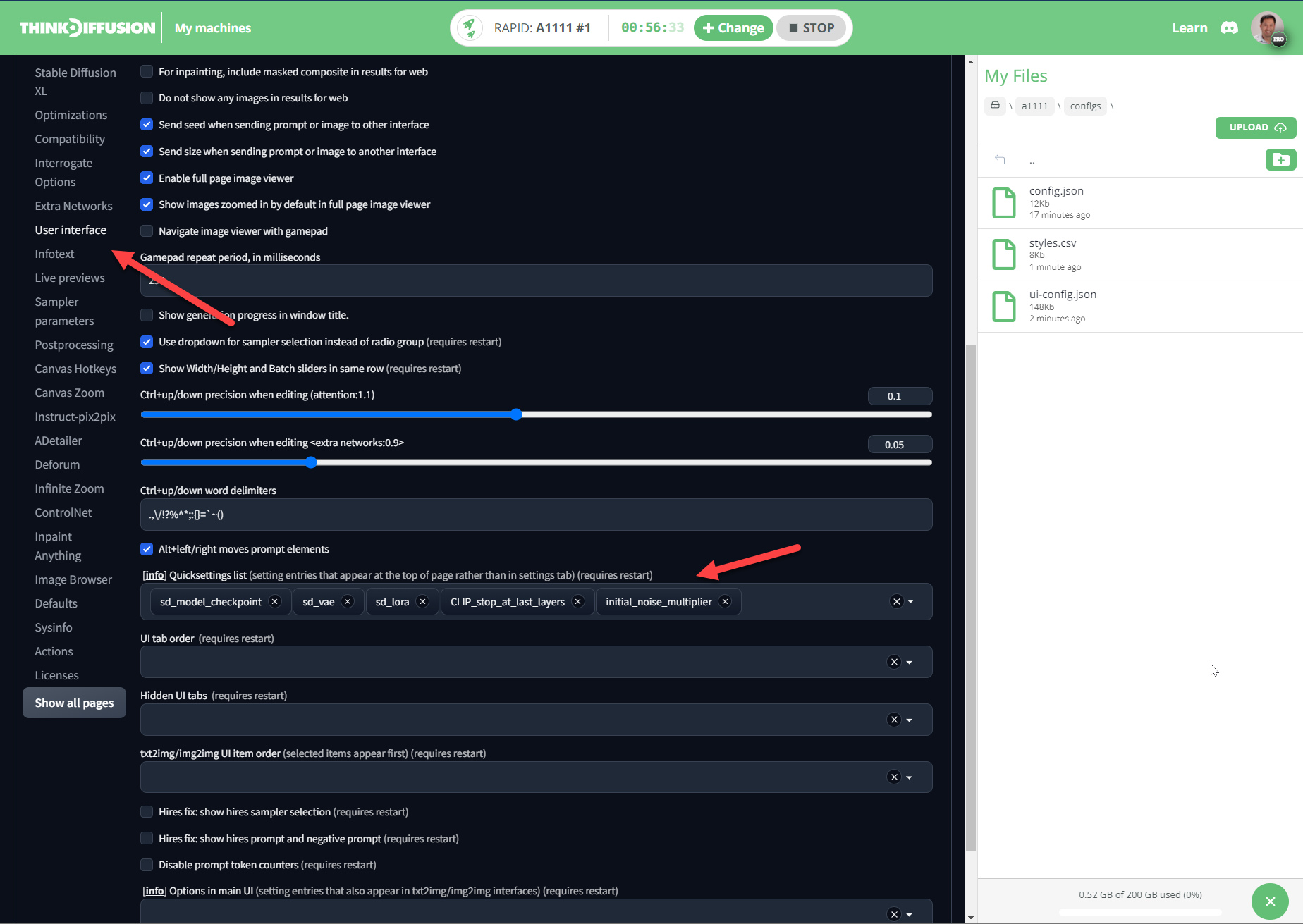 cheers
August 14, 2023
Big update today!
We rolled out TD-Pro!
It's a membership for those of you who are big fans and heavy users of ThinkDiffusion.
If you're a TD-Pro, you get:
Discounts on all machine time so you can make more cool art.
200GB drive so you don't have to keep zipping, downloading, and cleaning out your giant folders of files. You can freely try any of the hundreds of models on Civitai without worrying about space!
Persistent file storage so no more worrying about losing your files.
Access to the latest and greatest features and priority support from the team.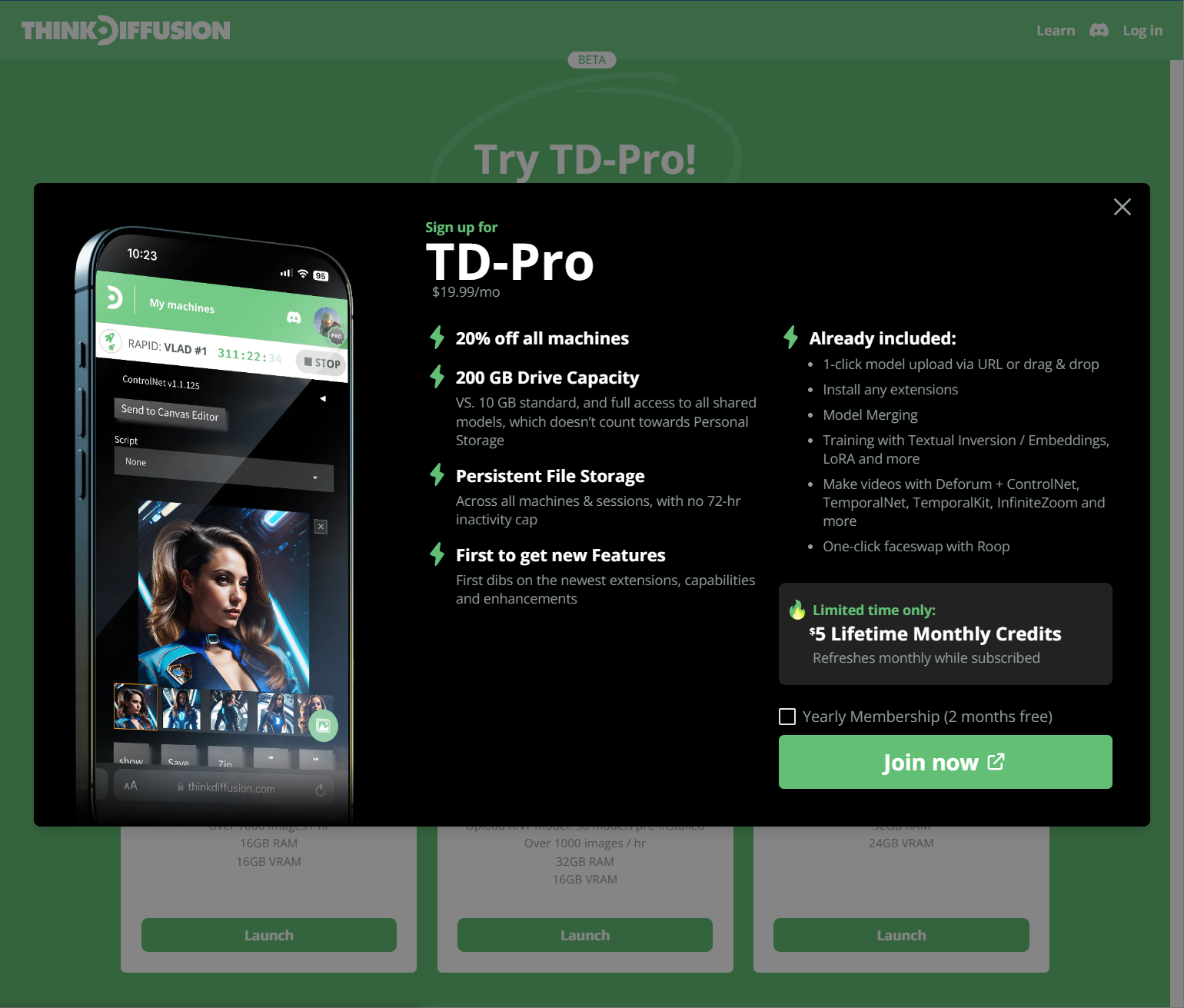 Also, for SDXL capable machines, we added some of the latest and most popular models to be preloaded such as dreamshaperXL10_alpha2Xl10, dreamshaper_8, absolutereality_v181, and more, and updated many of the previews to align with Civitai so you can easily find starting prompts on there.
If you don't find your favorite models preloaded, you can always download ANY models from Civitai simply via URL 1-click.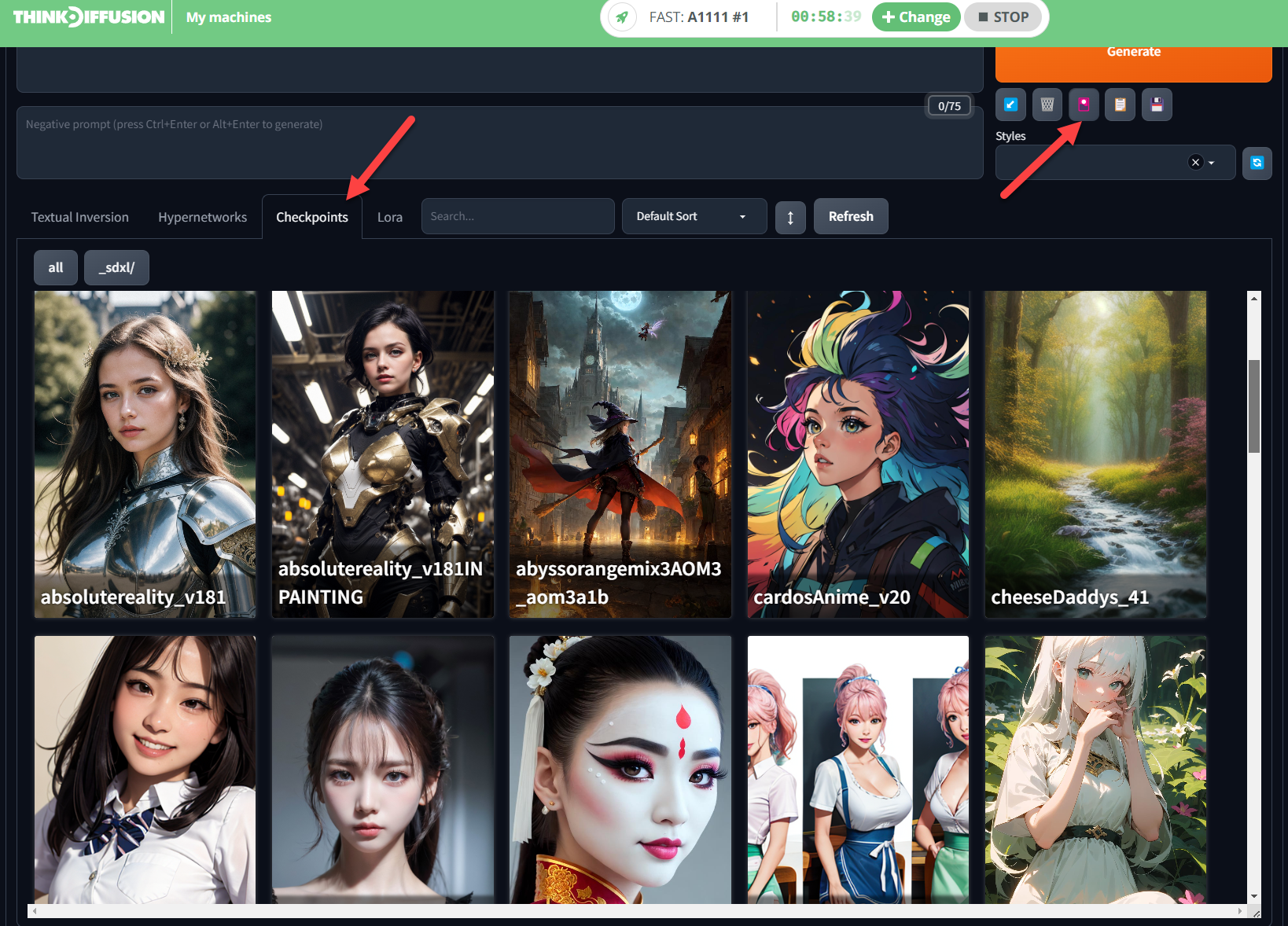 We've added TemporalNet, this is a great way to de-flicker your vid2vid Deforum videos (https://huggingface.co/CiaraRowles/TemporalNet.) Shout out to @#xShxdow (https://linktr.ee/xShxdow) for the guidance.
How do you use Deforum and TemporalNet? Fresh off the press, a big shoutout to @.thelegendaddy and @mcshizzy for their in-depth exploration of Deforum + ControlNet in this tutorial. I'm seriously excited about this tutorial. It's a game changer for many of us who don't have time to scour the internet.
happy diffusing!
PS - for a limited time, we have a promo, that if you join TD-Pro during this promo, each month during your membership you will get $5 promo credit to your account.
August 1, 2023
Zip and download mechanism now should be very fast zipping up to 5GB in a few seconds. Once you click Zip folder, wait a few seconds for the zip progress indicator to complete. Then click on the completed .zip file to download like any other file.

Adetailer extension is now default preinstalled on all A1111-SDXL capable machines. Adetailer is amazing at adding details onto images. It's great at fixing faces and hands as well. Watch this tutorial to see how:
https://www.youtube.com/watch?v=ZNcz4k5JCCo
Deforum, ControlNet and all other extensions are updated to the latest versions that are released as of today!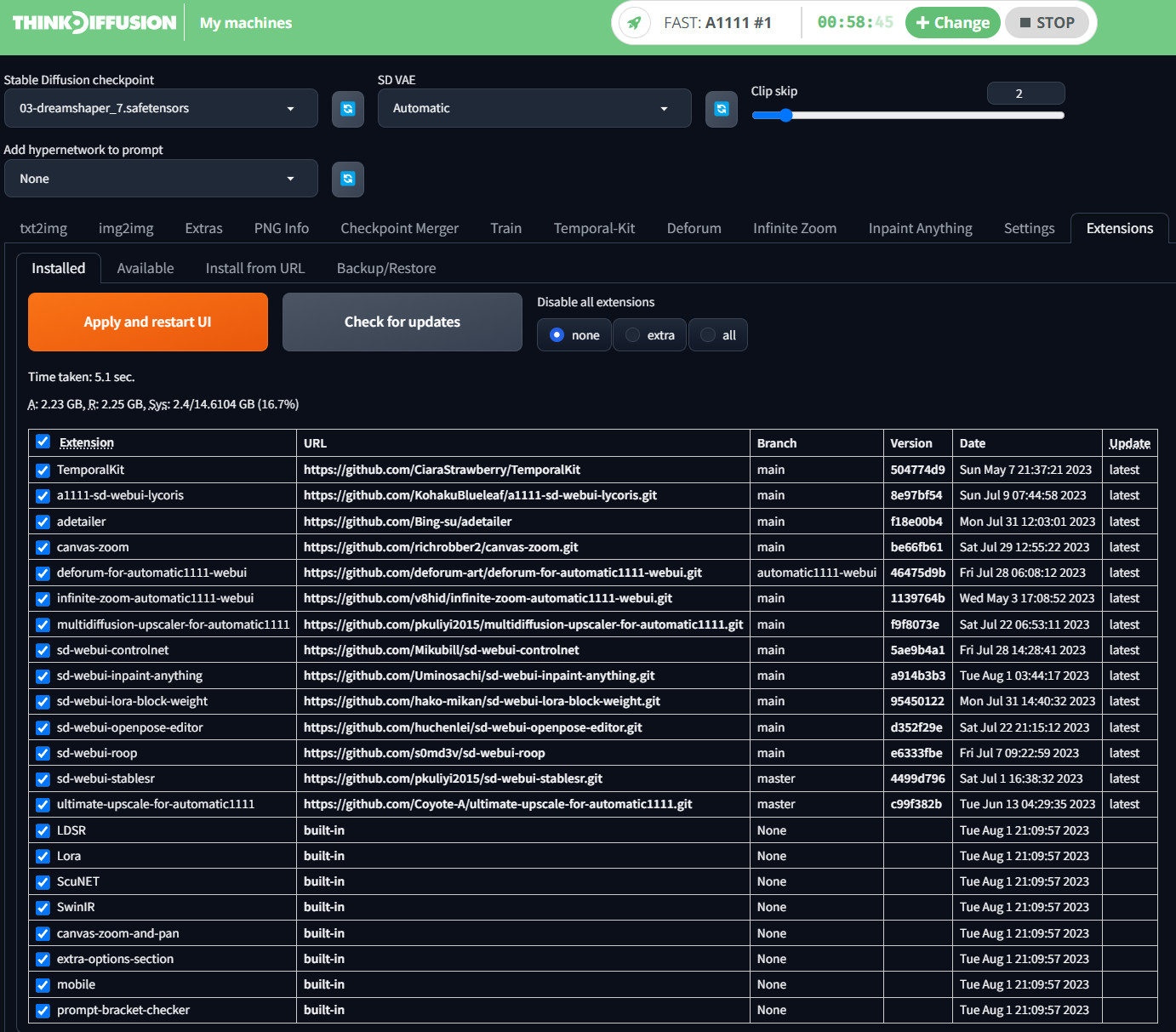 July 26, 2023
We're super excited for the upcoming release of SDXL 1.0, expected to be released within the hour! In anticipation of this, we have rolled out two new machines for Automatic1111 that fully supports SDXL models.
As soon as SDXL 1.0 is released, the model will within minutes be available on these machines.
On these new machines, all extensions continue to work well with SD1.5 models. However certain extensions will not yet work with SDXL models/workflows. Basically any extensions that runs scripts parallel to Stable Diffusion like ControlNet will not yet work, further development is underway on these.
Extensions such as Roop, InfiniteZoom, Deforum, Inpaint Anything, and many others continue to be compatible with SDXL workflows since they simply post-processes the outputs of SDXL and not intertwined with the underlying scripts.
(On these new machines, if you see Bad Scale: ###% warning, you can simply click to ignore, it's only a warning and they will be removed soon)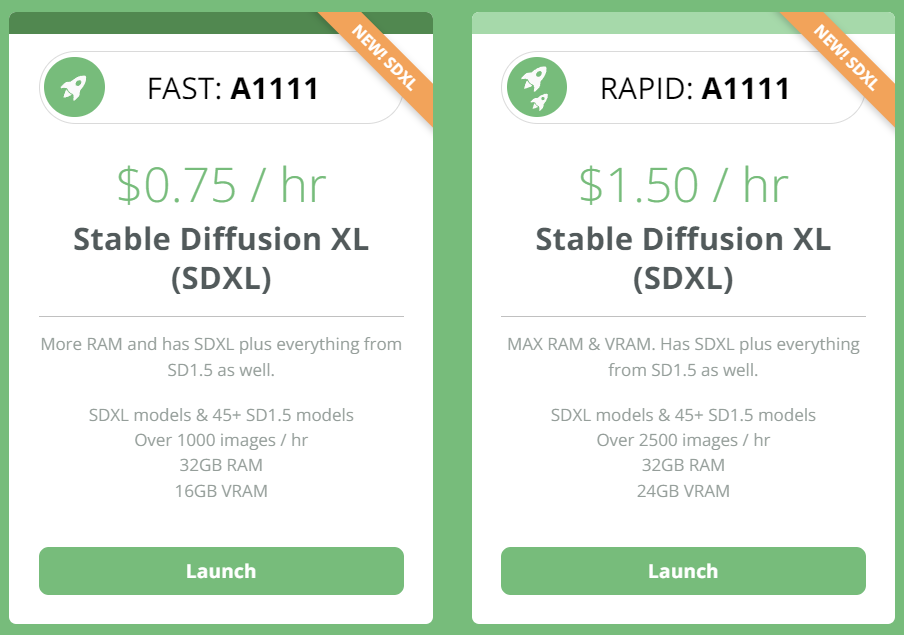 Update: SDXL 1.0 models are LIVE on Automatic1111 on ThinkDiffusion!
July 24, 2023
@everyone
We just rolled out an update with some much needed quality of life improvements:
Your A1111 Settings now persist across devices and sessions.
Advanced users can back up their preferred settings from a1111\configs\config.json, and restore them by replacing the existing file with their backup.
2. The ui-config.json file in a1111\configs\ defines default parameters like Sampling method, steps, Width, Height, etc. To customize these UI defaults, download, edit, then replace the existing ui-config.json file.
3. You can now create folders to better organize your files.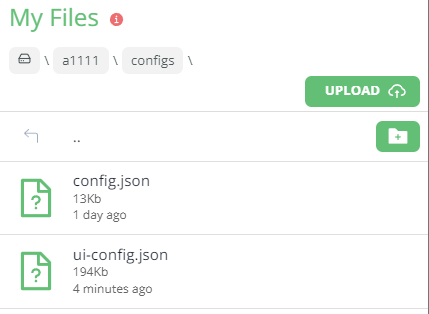 Please note, persistent extensions, renaming folders/files, and bigger drive options are in the pipeline.
cheers!
July 19, 2023
Hi everyone,
We've recently introduced SDXL 0.9 support on SD.Next. One cool thing about SDXL is that it has a native resolution of 1024x1024 and relatively simple prompts are producing images that are super impressive, especially given that it's only a base model. I'm super excited for the upcoming weeks and months on what the wider community will come up with in terms of additional fine tuned models, workflows, and extensions!
Currently, only 'From Text' is fully supported as SDXL 0.9 is experimental.
We're keeping tabs on the expected SDXL 1.0 release on July 26 and working on SDXL support for A1111.
We've also updated A1111 to v1.4 which added zoom controls for inpainting, fixed many bugs, and improved performance.
We have enabled Checkpoint Merger since we now have persistent drives. Learn more about Checkpoint Merger here: https://www.youtube.com/watch?v=dfMLrytpfAU
You can now create Textual Inversions / Embeddings under the Train tab. Learn how to here: https://www.youtube.com/watch?v=2ityl_dNRNw&t=115s
(hypernetwork training is still in progress)
We've also added TemporalKit, it's a vid2vid technique. Learn more about it here:
https://www.reddit.com/r/StableDiffusion/comments/13qrzl2/trying_shuffle_dance_made_with_temporal_kit/
cheers
July 10, 2023 - More Updates
Happy Monday everyone!
We've made some significant updates to our backend to improve launch times and stability. We should now feel quite zippy navigating around Think Diffusion. Also, the bugs with the file browser causing it to sometimes hangs is now fixed.
We're now able upload our own personal Textual Inversions/Embeddings. Simply upload the embeddings into a1111\embeddings folder, and refresh your browser or go Extensions tab and click Apply and restart UI for A1111 to load the embeddings into memory. These are my favorite negative embeddings:
EasyNegative - https://civitai.com/models/7808/easynegative
UnrealisticDream - https://civitai.com/api/download/models/77173
BadDream - https://civitai.com/models/72437?modelVersionId=77169
With a stable system now in place, our goal this week is to get all those popular requested extensions (SD-CN, TemporalKit, Dreambooth, Lycoris, SadTalker) out for us to play with, as well as bring back Vlad and Invoke - it's going to be a busy week :). And have SDXL out next week as soon as 1.0 goes live.
cheers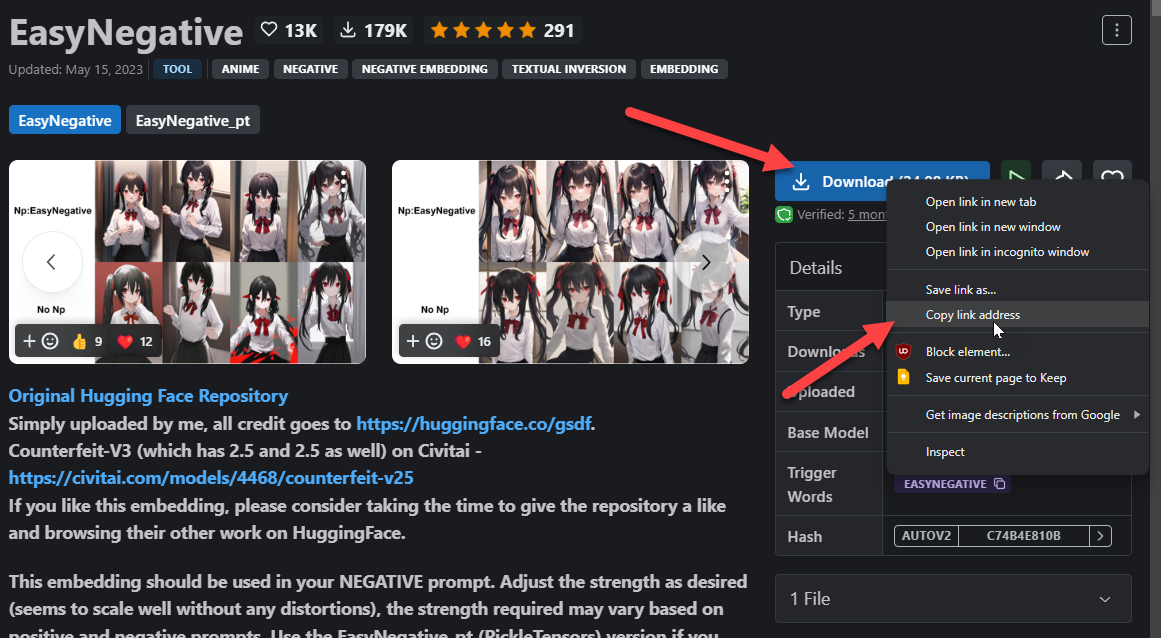 July 10, 2023
We have officially launched our very own TD-UltraReal checkpoint model on Civitai, which can be found here:-
https://civitai.com/models/106000/td-ultrareal
Please head over there to show it some love with a rating and a review!
You can download this model to have a play with it locally or use it on www.thinkdiffusion.com - Our goal was to create a general purpose photorealistic model focusing on ultra photorealistic styling, perfect for people and figures, but also on animals, environments, and inanimate objects like cars, ships, and even imaginative things like cyborg monsters etc. all with the goal of making it feel like it all happened IRL. Post your images here ⁠🖼-td-ultrareal and let's see what we can create, we would love to hear your feedback!
July 08, 2023
Due to your feedback, we made a few improvements to the UX:
Improved the load time for the Select/Launch machine page. No more delays when clicking "Get Started" on the landing page, now it should load almost instantly.
Made the countdown logic more intuitive. Previously we used the End time as the anchor for when the countdown would start. Now we use the 1 hour or x hours that you set as the anchor when Stable Diffusion is ready. This is all just UX level. The calculation for the actual usage time stayed the same, you were not and still not charged for the boot time with this change. That has been and still is the duration between when the UI/A1111 is ready for use and when the the machine Stops, manually or automatically by the auto-stop timer.
July 04, 2023
Thank you so much for your patience as we were doing a big migration of our backend.
It's now completed.
In addition to better performance and reliability, and setting us up to release many exciting features in the coming days and weeks, you can now see the following updates.
TD-UltraReal-Alpha model. The ultimate goal of this model is to be a default go to model that can generate good quality images that works across a variety of subjects, people, animals, cars, and landscapes. Currently it's just an alpha and we'd love to hear your feedback and suggestions for it. Would love to see sample generations and your opinions of them good or bad in the ⁠☕-coffee-shop ! We're excited to see and incorporate your feedback.
We increased upload file size from your local PC/laptop to ThinkDiffusion to 6GB. (It's a bit finicky and still needs more testing). You can also cancel the upload if you change your mind instead of having to wait it out. (Downloading to your Think Diffusion account via Civitai link or other cloud services should continue to work as before)
DreamShaper 7 is added as a preloaded model for everyone. Of course you can at any time download any model you want as well using our Upload via URL. (https://civitai.com/models/4384/dreamshaper)
Immediate response when you click "Launch". We're also improving this some more in the next couple of days as well.
We disabled the ability to delete key system directories.
You can now click on the thumbnail to open the image/png file. (Before you can only click on the filename)
Reminder that Deforum is now fully working with input images and input videos just upload and use copy path then paste it into the init image/vid path field and click Generate. (See screenshot)
Note, even though you see the a1111/embeddings folder, uploading your own Textual Inversion/Embeddings is not yet enabled, will be shortly.
cheers,
Happy 4th of July!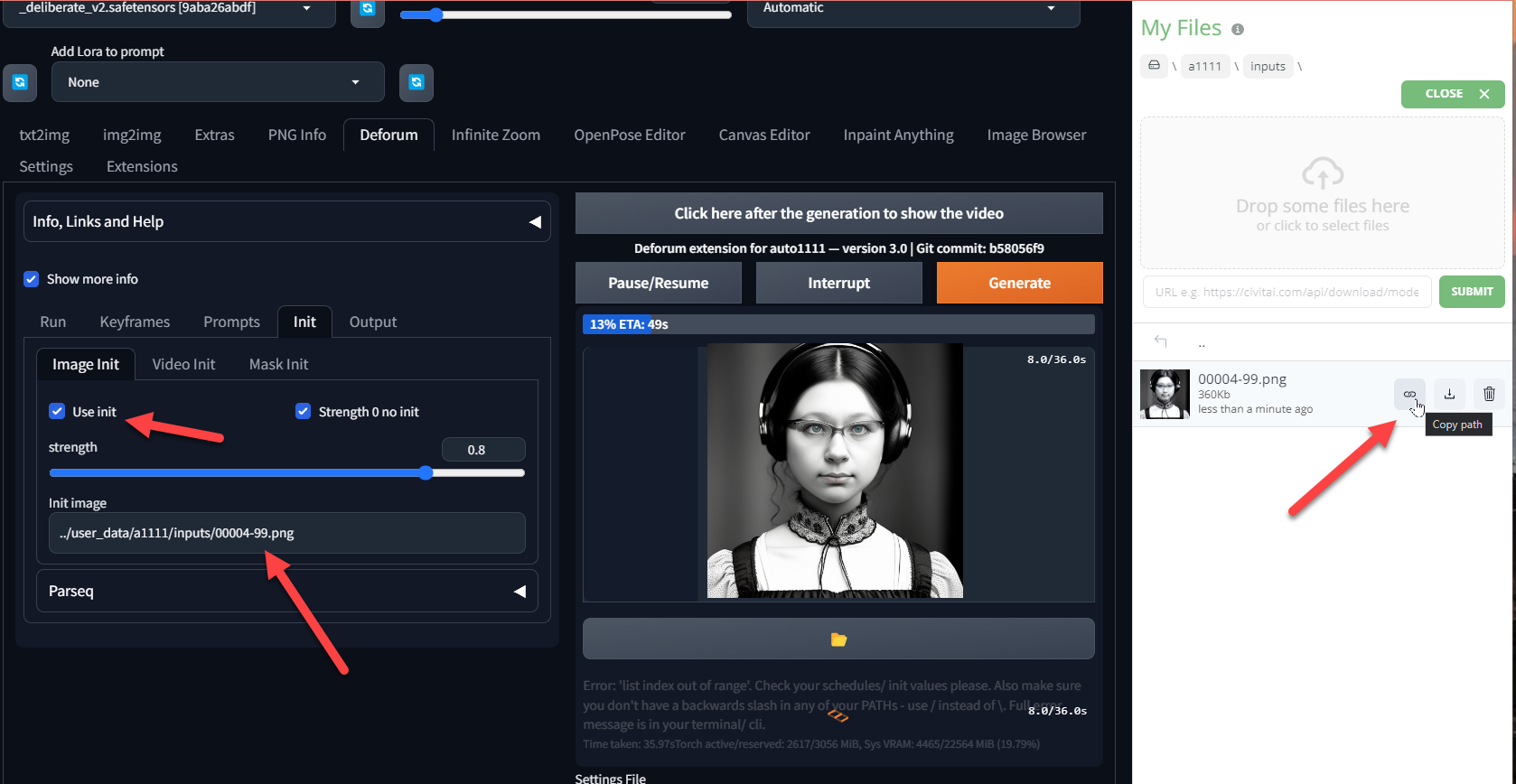 July 01, 2023
We've just added 6 popular negative Textual Inversions / Embeddings that goes well with many different models.
Textual Inversion/embedding is basically a method to define keywords by tying them with a bunch of images of styles or objects. So when you have these embeddings, you simply invoke them using the keyword (the name of the embedding file).
You can see the available Textual Inversions by clicking on the Show/hide extra networks button.
To use them simply click on or type the name of the Textual Inversion embedding into the Negative prompt field.
You can learn more about them from this guide here: https://stable-diffusion-art.com/embedding/
Next week, we will expose the embeddings folder so you can add your own favorite embeddings as well.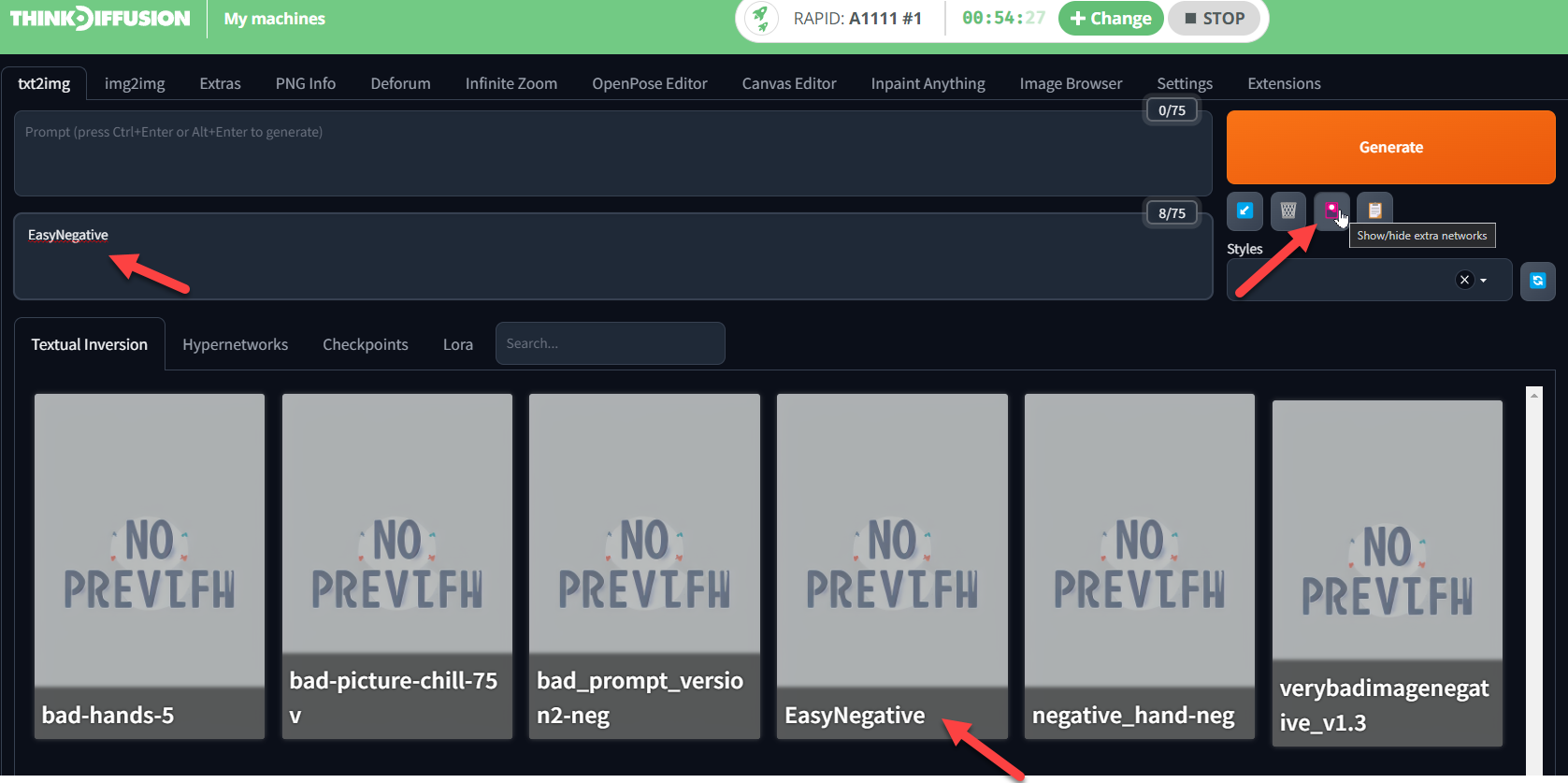 June 30, 2023
Phu here with a HUGE update. This is the first of a series of major updates in the coming weeks. What you now can do:
With the updated "My Files", your files will persist across machines & sessions.
You can put in the URL of any Civitai model and tell Think Diffusion to download it into your own private My Files. Simply right click on the Download button on Civitai to copy the URL (for example: https://civitai.com/api/download/models/105674) then go to ThinkDiffusion a1111\models\Stable-Diffusion and put the URL and click Submit. (See screenshot for details) You can do this for other model files as well.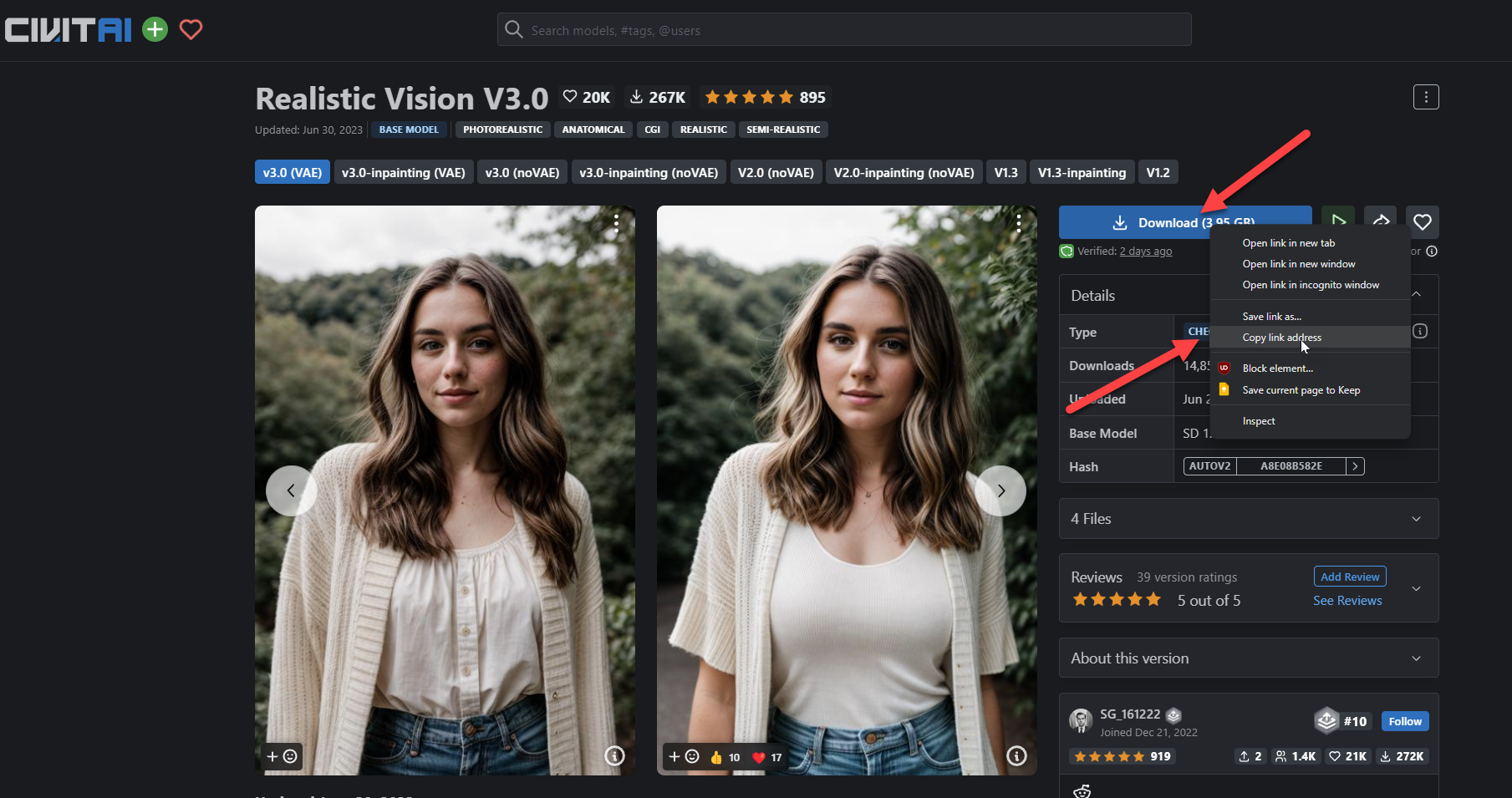 3. You can upload images and videos and use them as inputs into Deforum or for creating your own models (Dreambooth etc. are coming next week).
4. You can download any directory or individual file.
5. You can delete any file or directory. Be careful to Not delete certain directories such as extensions unless you know what you're doing.
6. Roop faceswap is live! Within seconds and with only one input picture of a person's face. See how to here: https://www.youtube.com/watch?v=bjGM_fwg9_c
cheers
June 19, 2023

Phu here with another chunky update:
We noticed that some users may forget to Stop their machines, so now when you launch, there's a default 1 hour auto-stop timer. You can of course extend or reduce the timer to whatever makes sense for you after the machine launches as well.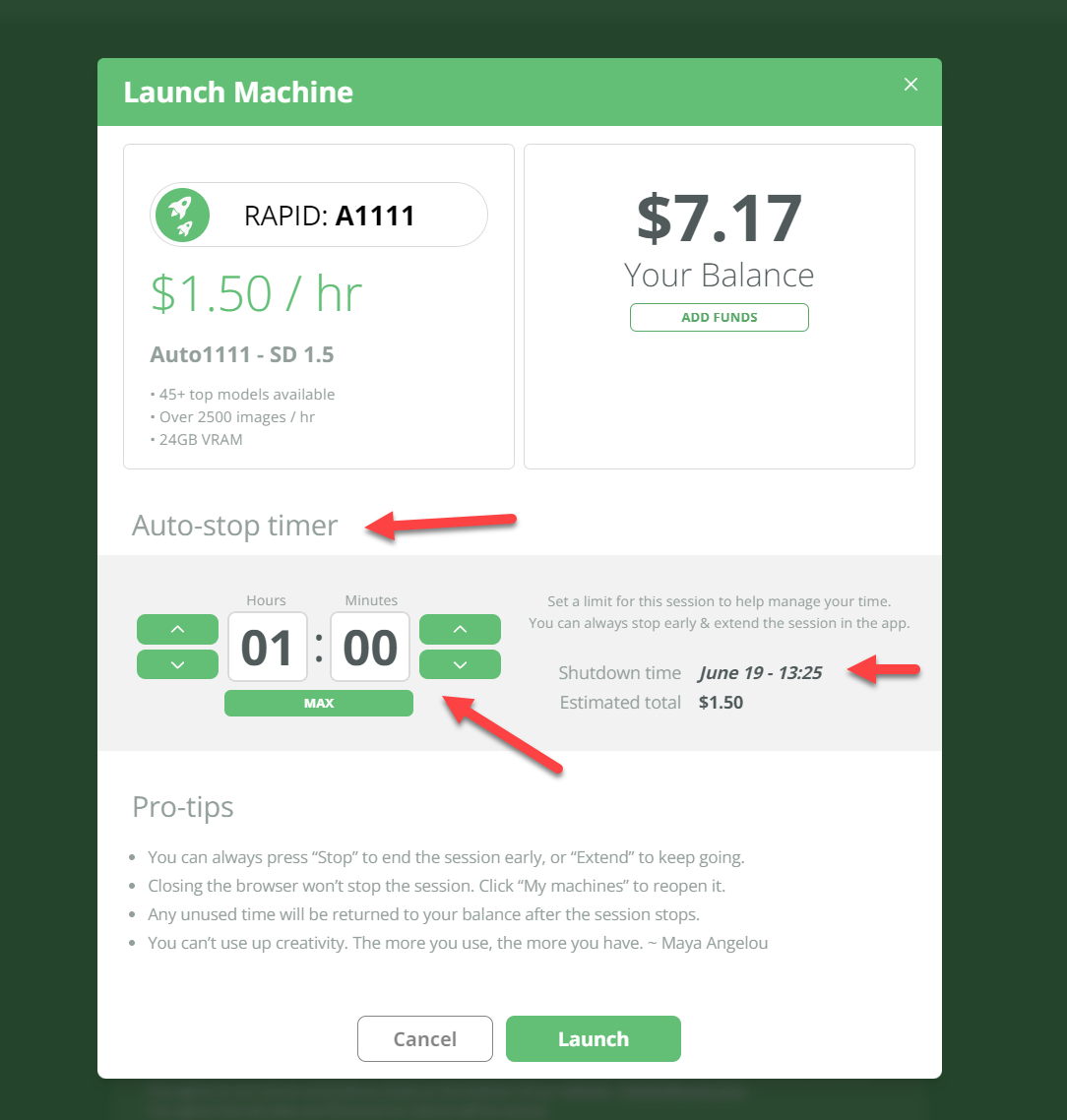 We preloaded a set of styles (prompts/neg prompts) for A1111 and VLAD. It lets you quickly apply these prompts without having to copy and paste. Most of these were courtesy of Sebastian Kampth (https://www.youtube.com/@sebastiankamph/videos)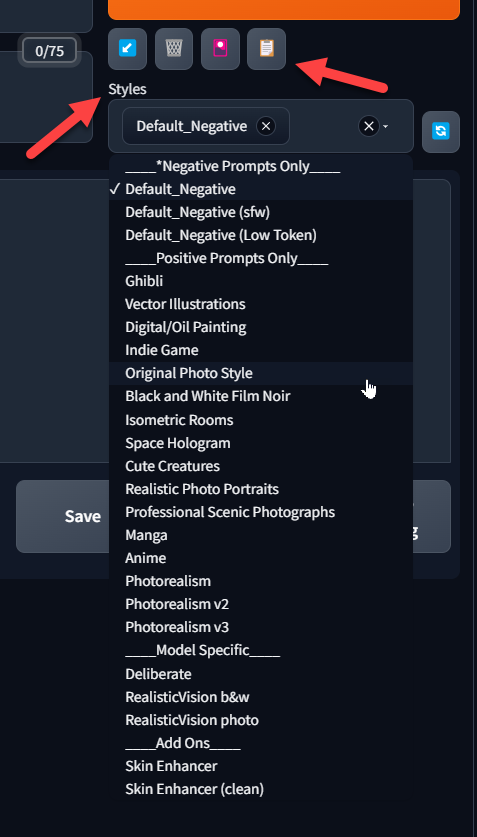 (In the next release you will be able to add your own custom styles as well)
You can hide/close the file/image browser in desktop (you can do that on mobile as well, yes ThinkDiffusion works on mobile!)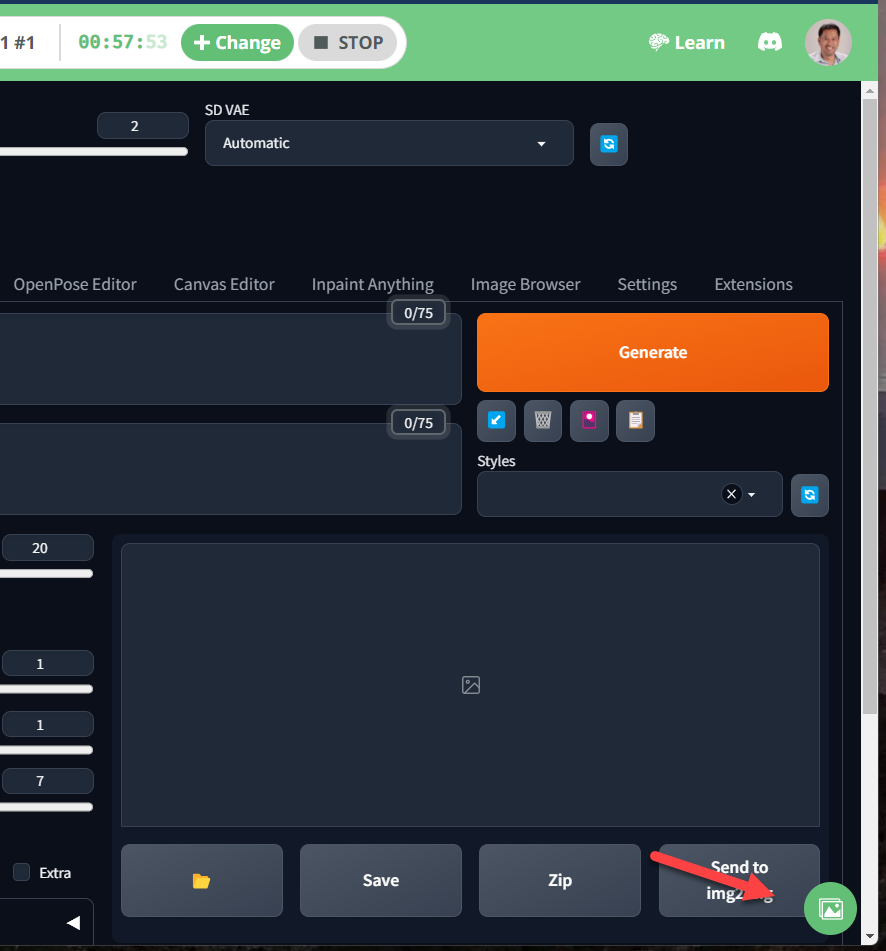 cheers
June 9, 2023
Phu here with another BIG update.

We added InvokeAI as another UI available on Think Diffusion!
What is Invoke AI? It's a super slick & simple to use UI that's geared towards beginners.
--- It's great for in/outpainting and generative fill.
--- Easy to do masking since you can zoom in via the interface
--- You can infinite undo
--- Negative prompts and Prompt weights support
--- Same super fast launch times of under 90s
--- Xformers installed for super fast image generation
--- Stable Diffusion v1.5 and v2.1 support all in one UI
---40 models preinstalled available out of the box
Check out InvokeAI on https://www.thinkdiffusion.com/
Not sure how to use it? Check out this guide: https://www.youtube.com/watch?v=2pcBtNkTZ40
We also added Inpaint Anything / Segment Anything extension to Automatic1111 UI.

---This powerful brand new extension for Automatic1111 is awesome for quickly selecting an object in your picture allowing you to quickly edit and in-paint your images.
See https://www.youtube.com/watch?v=dmX88OCWJSU on how to use.

invoked


May 31, 2023
Phu here with another BIG update.
cheers
May 21, 2023
Phu here with another big update. Over the past week we focused on numerous small fixes and enhancements, making Think Diffusion more robust and more pleasant to use. Here are notable changes:
We improved the UI even more, check out the new spiffy My Machines left panel.
No more wondering when the machine is going to launch, we added a live count down - you can now see how quickly it will launch.
In the rare situation that a machine fail to launch, we now will notify you immediately and you can X it out and start a new one.
For those who launches multiple machines, we made the session names and numbers intuitive so you can see the same consistent information across the entire app.
Think Diffusion now gracefully handles a Restart when you trigger it from the Extensions tab of A1111 of Vlad
Infinite Zoom can now generate videos as long as you want it
that's a wrap
May 15, 2023
Phu here with another major update.
May 8, 2023
Exciting updates this week!
VLAD Auto-UI for Stable Diffusion added ! Learn more: https://www.youtube.com/watch?v=8rMp-XXlSZc
RAPID machine upgraded from 16GB to 32GB RAM, same price!
Launch time no longer affects your balance
New user-friendly machine names for easier identification.
Top 3 popular VAEs added for stunning images.
vae-ft-mse-840000-ema-pruned.vae,
kl-f8-anime.vae, and
kl-f8-anime2.vae.
Auto-shutdown for forgotten machines