Welcome to Think Diffusion's Epic QR Code Competition! We're giving away cash prizes for the most beautiful, scannable QR codes as voted for by the public! Please see the competition rules below:
YOUR MISSION
SUBMIT HERE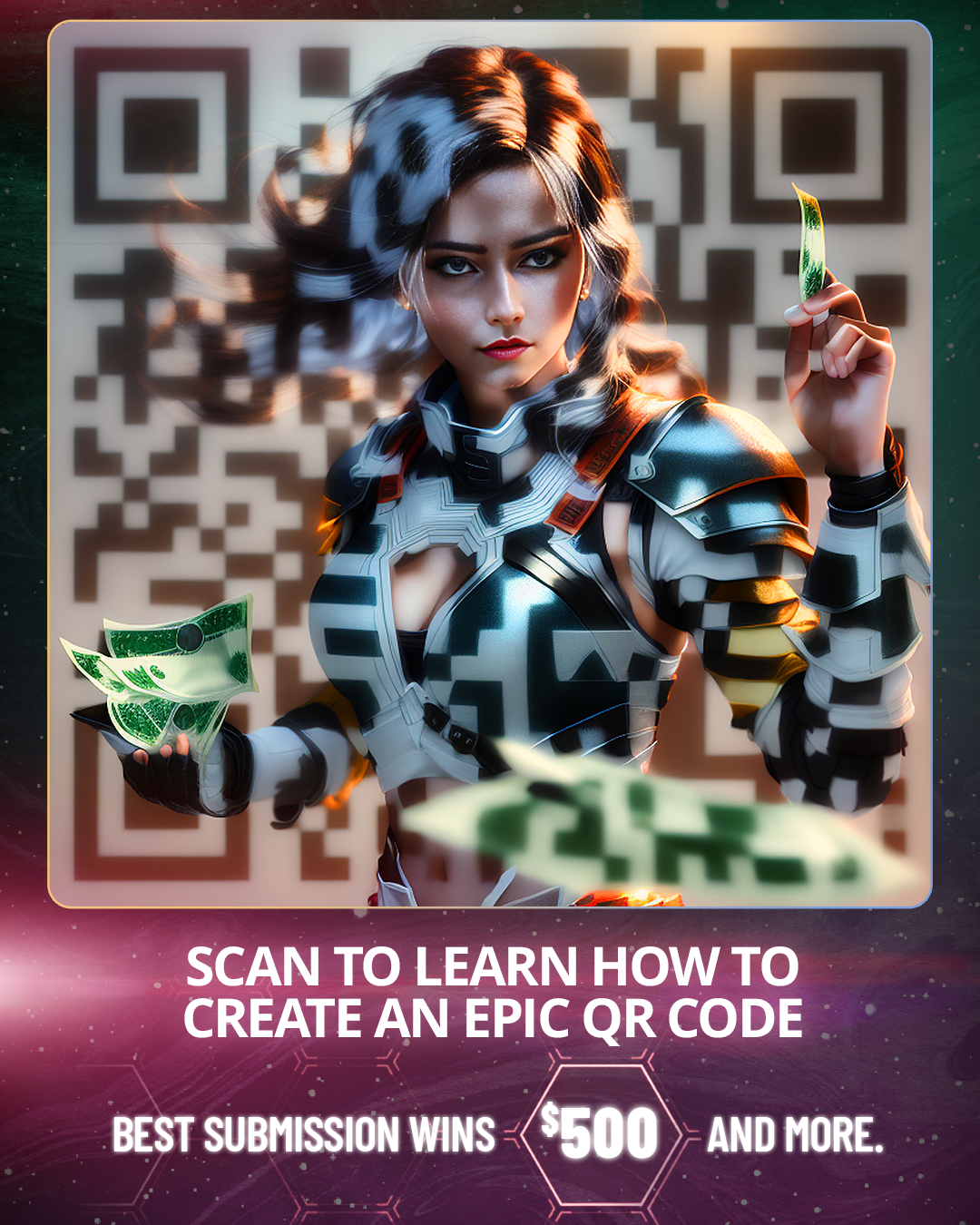 SELECTING THE WINNER
Tweets with the most engagement wins:
Comments = 3 points
Retweets = 2 points
Likes =1 points.
OFFICIAL RULES
Contest will be announced on all social platforms on Thursday, June 29, 2023 at 16:00 UTC
Participants must tweet their entries (max of 5 entries)
Submissions cannot contain any sexual, explicit, or otherwise any inappropriate imagery. Any submissions violating these constraints will be removed immediately
Participants must be 18 years and older. Void where prohibited or restricted by law.
All submissions must be scannable to http://twitter.com/thinkdiffusion
Submission deadline is July 19th, 2023 at 16:00 UTC
Anyone who has already submitted in Discord is welcome to resubmit on Twitter.  Each emoji received in our Discord channel is worth 1 point, and every comment is worth 3.
Anyone cheating will be disqualified, e.g. using bots..
Winner will be announced on Saturday, July 22nd, 17:00 UTC
PRIZE STRUCTURE - 5 WINNERS
1st place - $500 USD + $500 in ThinkDiffusion credit
2nd place - $300 in ThinkDiffusion credit
3rd - 5th place - $100 in ThinkDiffusion credit
PRO-TIPS
LET'S GO QREATE!